Australian Shepherd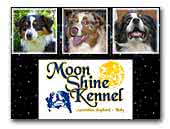 Moonshine Kennel
Breeders of show Australian shepherd in Italy.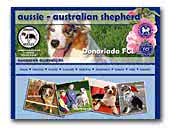 Donariada FCI
Welcome to my kennel. I breed Australian Shepherd. Kennel DONARIADA FCI established in 2004, intent on a health, vitality and quality exterier of litters. My aussie is my passion and live with me in my house every day.

On our web site you will find valuable information such as photos, dog show results and titles and pedigrees as well.
HERMNINA von Hexenhaus is a dog therapist and training agility.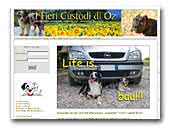 I Fieri Custodi di Oz
Piccolo allevamento amatoriale che nasce da una accurata selezione ... e chi ben comincia è a metà dell'opera!
Cane Corso Italiano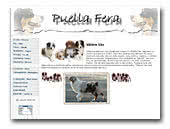 Puella Fera - Australian Shepherd
Stud dogs, puppies, champions.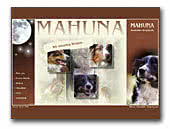 MAHUNA Australian Shepherd
Quality Australian Shepherd Breeder in germany! Please have a look.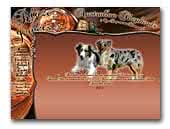 Blaze Jewels Australian Shepherds
We breed quality Australian Shepherds for show, sports and family dogs in West Germany. Welcome to my Side.



Ossequente kennel
Australian Shepherd breeder in Finland.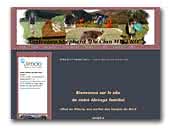 Australien Shepherd Du Clan MIKERO
Dog Breeder in France LOF/ASCA.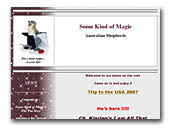 Some Kind of Magic
Breeders of Quality Australian Shepherds in Belgium. Breeding for sound minds in sound bodies!