Australian Shepherd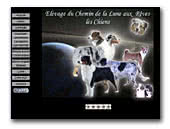 Du Chemin de la Lune aux Rêves
En France en plein Perigord, la passion de l'élevage, de la sélection. Le Berger Australien principalement, avec des reproducteurs sélectionnés pour la polyvalence et la beauté, tous testés dysplasie, ADN et tares occulaires. Nous voulons avoir le sérieux de l'élevage pro, et le contact et l'approche de l'amateur que nous étions !!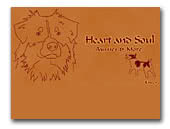 Heartandsoul Aussies
Quality Australian Shepherd in Germany.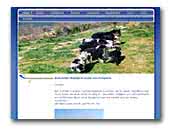 San Prospero Australian Shepherd
Small Kennel in Germany.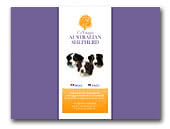 Ca' Faggia Australian Shepherd
We are a small kennel located in the center-nord of Italy. Our dogs live at home with us, follow us in the job of our biological agricultural farm to run in 30 hectares with horses and various animals. We breed for morphology and character, Aussie for show and sport. Our subjects have tested for hips and elbows dysplasia and eye pathologies.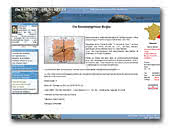 SARMIZEGETUSA REGIA
Bienvenue dans notre élevage familial signataire de la Charte de Qualité : " L' animal au foyer ", situé dans la région Provence-Alpes-Côte d' Azur ( Var / 83 ) - France.
Golden Retriever
American Staffordshire Terrier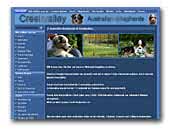 Creekvalley Australian Shepherds
Our dogs are raised in the family. We breed FCI according to the breeding regulations of the CASD, VDH, under compliance of the valid animal protection regulations and the acknowledged breeding order of the above-mentioned associations. As breeders we must fulfill certain conditions and editions so that our pups receive their acknowledged papers.

Our pups are given with papers VDH/CASD, worm-free, with inoculations. A VDH/CASD Ahnentafel confirms that to you your pup from a controlled breeding come. To delivery of our pups we are available still with pleasure also afterwards with council and action.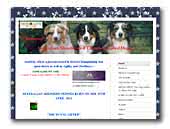 AUZIWAY Australian Shepherds
& Chinese Crested Dogs
AUZIWAY have a proven record in breed championship and open shows as well as agility and obedience shows.
Chinese Crested Dog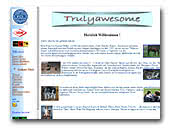 Trulyawesome Australian Shepherds
Breeder of top quality Aussies since more than 10 years. Our dogs are registered with FCI (VDH/CASD) and ASCA.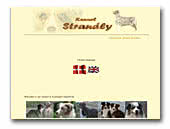 Strandly
Top Quality Australian Shepherds. Small but very comitted breeder of top show quality Australian Shepherds. All our dogs live together with us, and puppies are raised in the heart of our home. Puppies occasionally.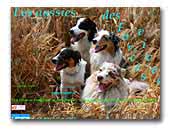 des Forces Vives aussies
Family breeder, my dogs are first dayly companions. My deal is first to produce occasionnaly true aussies with brains and beauty.