Australian Shepherd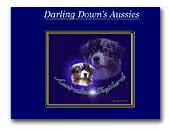 Darling Down's Australian Shepherds
VDH/FCI and ASCA registerd Aussie - kennel located in Germany, close to Berlin.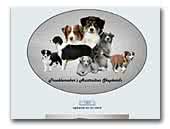 Troublemaker's Australian Shepherds
Small kennel in Luxemburg, feel free to visit our webside.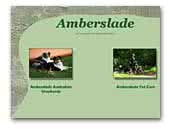 Amberslade Australian Shepherds
Breeder of Dual Champions.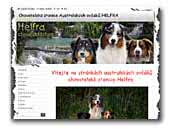 Helfra
Zabýváme se chovem australských ovčáků, snažíme se odchovat zdravé a typické představitele s vynikající povahou.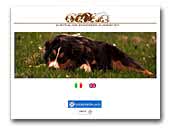 MUSIMACIAY Kennel
We are a small kennel located in Italy. Our dogs have an optimal temperaments and structure.

Our Aussies are given birth and grow up in the house, always in close contact with people, both adults and children, surrounded by various kinds of other animals: dogs, horses, goats, an armadillo, cats, a parrot etc... We reckon that this kind of environment will give the puppies the best kind of imprinting. All our Australian Shepherds have been screened and checked for hereditary illnesses, oculopathies and dysplasia. Our reproducing dogs can be seen at any time of year and are from high profile bloodlines. All of them also take part in National and International exhibitions focusing on the fairness of the breed.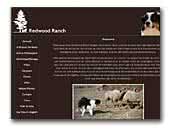 Redwood Ranch
Breeders of Australian Shepherds in the Aude, France. Comme discover our site to find out information on the breed, genetics and health, as well as how our dogs spend their days.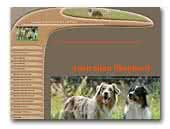 deckaussie.de
Australian Shepherd Deckrüden und Welpen-Vermittlung

Wir sind eine "kleine" Australian Shepherd Familie, und haben es uns zur Aufgabe gemacht, interessierte Aussie-Fan's bei der Welpensuche zu unterstützen. Wir vermitteln regelmäßig Welpen von ausgesuchten Züchtern. Für Züchter bieten wir Deckrüden zur Belegung von zuchttauglichen Hündinnen an.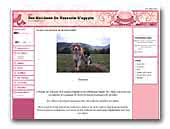 Des Narcisses du Royaume d'Egypte
Australian shepherd in French in the Tarn. Small family breeding. The health and the love before the quantity. Come to discover my dogs and their life.



Taraelius Aussies
We are a small kennel who breed occasional Australian Shepherds. We live in the south of the Netherlands near the German border. Our Aussies live inside our house and when they get a litter the puppy's will be born and raised in our livingroom.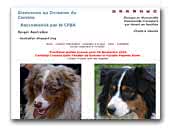 Domaine Du Cervine
Elevage famial de berger australien Australien Shepherds. Chiots elevée avec soin et amour adultes teste Dysplasie HD/CD plus MOHC ADN Mdri caracter chiots de parents selecté pour le ameloriation de la race.

Illumineer Australian Shepherd
Small hobby based kennel dedicated to breeding top quality Australian Shepherds. Our kennel is located in Denmark and is registered with DKK (Danish Kennel Club) and is therefore under FCI.

Goldwin Doc Kennel
Border Collies, Australian Shepherds
We're reconized by Enci (Italian Kennel Club) and Fci. All our reproducers are tested and free from genetic deseases, Dna tested for Cea Pra Hsf4, and free from hip dysplasia. Top show blood line.

All our litters are planned carefully and available to approved homes only. We are careful to use dogs sounding health, beauty and character and closely conform to the breed standard.All our puppies are born and raised in the house with us (they are not kenneled).
Border Collie
.

.