Australian Shepherd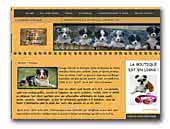 L'Herbier Féérique
Elevage de Bergers Australiens en France.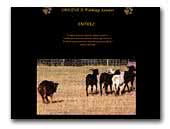 Origine II
I am a small kennel located in the north of France who breed occasionally Australian Shepherds from working lines. Our dogs live at home and are involved in herding, agility, tracking ...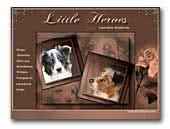 Little Heroes Australian Shepherds
Small kennel in Germany.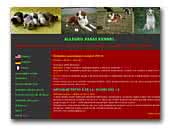 ALLEGRO ASSAI - Australian Shepherds
In our breeding we strive for quality and versatility. Our dogs are successful both at shows and in the sport and our priority is the health of dogs.



Z Bučávky Shetland Sheepdog
Klein Hobbyzucht - shelties, australien sheepherd.


Shetland Sheepdog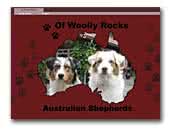 Of Woolly Rocks
We live in Belgian Limburg, a stone's throw away from the Dutch border. In a rural location on the outskirts of the village at a farm with several animals, including dogs, cats and horses. Our backyard is the Maasvallei, a beautiful hiking area with country roads and the winding Maas, where we walk the dogs every day.

For several years, we are head over heels for the Aussies, with their friendly and open character, their obedience and beautiful color variations. The dogs are truly part of our family, they are both social to other people and animals. We find this aspect of the Aussie to be the most important, where good looks are a great benefit!

We would occasionally breed a litter, the puppies will be raised indoors and there will be a strong emphasis on proper socialization. Also, carefully looking at the character of the sire. Obviously the show results matter, but an open and social character is the most important!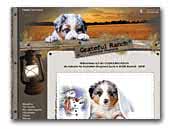 der Grateful-Mini-Ranch
Australian Shepherd
Erfahrene Zucht einer herrlichen Hunderasse.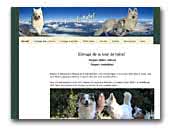 Elevage de la tour de babel
berger blanc suisse et berger australien
Elevage de berger blanc suisse et berger australiens.
White Swiss Shepherd Dog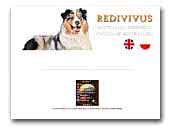 REDIVIVUS & BREGO
Australian shepherd home kennel Redivivus is located in Poland. We have stud dog. More about our dogs at our website.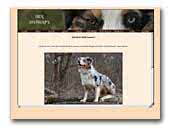 CrystalClouds
Australian Shepherd Zucht
Liebhaberzucht der Rasse Australian Shepherd unter ASCD und ASCA.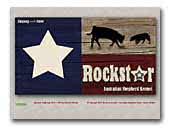 Rockstar Australian Shepherds
Wir besitzen Aussies seit dem Jahre 2001 und sind dieser wundervollen Rasse mit Haut und Haar verfallen.

Unsere Zucht haben wir über die Jahre mit viel Liebe, Geduld und Mühe aufgebaut und sind stolz auf das, was wir erreicht haben.

Unsere Hunde werden alle komplett untersucht, bevor sie in die Zucht gehen.

Charakter der Elterntiere, eine optimale Prägung und selbstverständlich die Gesundheit haben bei uns oberste Priorität.

Wir haben viele unserer Hunde aus den USA/Kanada importiert und stehen in engem Kontakt mit langjährigen Züchtern und Richtern aus den USA.

Für unsere Welpen suchen wir aktive ,liebe Menschen die bereit sind, ihren Aussie vernünftig zu erziehen und auszulasten.

It`s not just an Aussie - it`s a Rockstar !
.

.