Australian Shepherd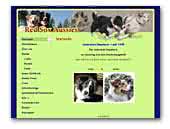 Red-Sox-Aussies FCI/CASD
Wir haben seit 1998 Australian Shepherds und lieben diese wunderbare Rasse! Unsere Deckrüden haben alle nur möglichen Untersuchungen und einen einwandfreien Charakter! Aber schaunen Sie selber vorbei und überzeugen Sie sich selber von unseren Hunden! Australian Shepherd since 1998, Germany Top Dog´s look at my homepage.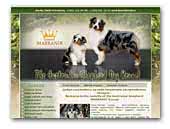 kennel MARRANDI
A Kennel Marrandi located in Russia, Saint-Petersburg. We successfully breed Australian shepherd Our aim is to breed healthy, happy and beautiful puppies. Exports available to loving homes worldwide. Please visit our site for more information.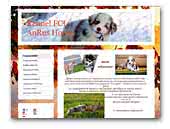 AnRus House
Siberian Husky and Australian Shepherd
kennel Siberian Husky and Australian Shepherd Belarus Vitebsk.
Siberian Husky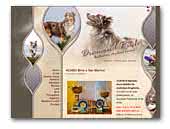 Diamond Rush
Australian Shepherd Kennel
Diamond Rush - Australian shepherd kennel (Diamond Rush - chovatelská stanice Australských ovčáků) Breeders: Veronika Pavlikova & Martin Balaz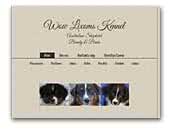 Wow Lixoms
Beauty and brain.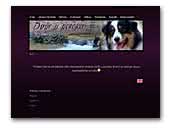 Dvůr u potoka
We are a small hobby Kennel located in the south of Moravia (Czech republic). We are breeding typical healthy Australian shepherds with lovely character for every kind of hobby, work and shows (DNA tested - PRA, CEA, HSF4, MDR).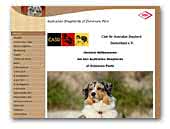 Of Dunmore Park Australian Shepherds
We are a small kennel located in the north of Germany, near Hamburg. Our aim is to breed healthy and versatile Australian Shepherds with good temperament and excellent quality. We are VDH/ FCI members since 1996.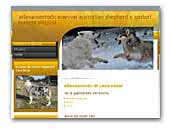 Allevamento Di Casa Rovai
We breed dogs for generations by pure passion, we strive to select the best possible way our current race (Australian Shepherd), our dogs live free, help us in working with geese and sheep, we want in addition to the functional ability of the breed there is also the beauty and peculiarity of the character. We work for it.In addition to dogs we "choose" any future owners of our puppies. This for us is key!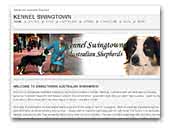 Swingtowns Australian Shepherds
Welcome to Swingtowns Australian Shepherds.

I have my kennel in Sweden, Blekinge, Karlshamn and is dedicated to breeding gorgeous Australian Shepherds with fantastic exterior, nice temperament, great will to work and a fantastic "will- to-please ". What I strive for in my breeding is to breed healthy and correct dogs.

I will always be careful with what I choose for combinations and will never breed dogs that are not physically or mentally well. Honesty, development, and accuracy is my motto in my breeding!
.

.