Berger Blanc Suisse / White Swiss Shepherd Dog / White German Shepherd
Weiße Schäferhunde / Weisser Schweizer Schäferhund / Pastor Blanco Suizo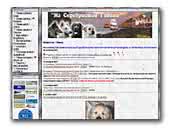 kennel IZ SEREBRISTOY GAVANY
Our dogs, puppies, fotoes.


Belgian Shepherd Dog
Labrador Retriever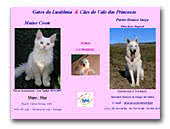 Vale das Princesas
White Swiss Shepherd portuguese breeder.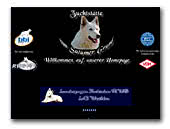 vom Sutumer Grund
Wir züchten seit 16 Jahren Weisse Schweizer Schäferhunde mit RWS/VDH Papiere. Unsere Hunde finden Sie in der ganzen Welt, zum Beispiel in Süd - Afrika und Japan. Mehr als 15 Nachwuchssieger mit Schutzhundprüfung (IPO) untermauern die Wesensqualität unserer Tiere.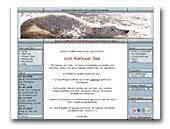 vom Niehuser See Berger Blanc Suisse
Zuchtstätte für Berger Blanc Suisse (Weisse Schweizer Schäferhunde) Schönheits, -und leistungsorientierte Zucht mit RWS / VDH Papieren.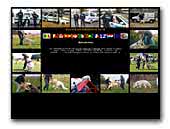 des Gardiens du Pacte
Bergers Blancs Suisses
White shepherds since 1989. Kennel specialized in working-dogs (police, patrol dogs, track, ring, RCI, obedience, helping-dogs, blind-guide dogs, rescue dogs ...). Also puppies for breeding, shows and families.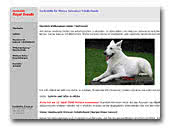 Royal Scouts
White Swiss Shepherd puppies with FCI Pedigree.

Royal Scouts Puppies in Munich (Germany) for sale to people which take the puppy with love and care! Both parents are beautiful with fantastic nature and good physical health.


Father Majestics Quick Baron HD A, MDR1 +/+ (Free)
Mother isha vom Weißen Wächter HD B, MDR1 +/+ (Free)
10 pups in total, 5 males and 5 females, half of litter reserved already.
Born: 12.04.2008; Handover as of: 07.06.2008.

For more information and reservation please contact Carsten Richters.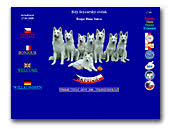 Ancilia - Berger Blanc Suisse
Czech Breeders of Berger Blanc Suisse.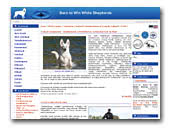 Born to Win White Shepherds
We are breeding intelligent, highly trainable, watchful and extremely loyal dogs with a purpose in life - Born to Win! You are welcome to the homepage of the Intelligent, Loyal, Versatile and Noble - the White Shepherd! The dog that simply catches eye with it's impressive look and wins hearts with it's joyful temperament for people that are looking a lifetime friend and family member eager to work, easy to train and quick to learn.

With the hope that man may learn love through the eyes of his dog ...
Born to Win White Shepherds - Home of the Smiling Dogs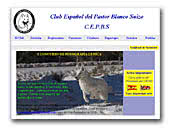 CLUB ESPAÑOL DEL PASTOR BLANCO SUIZO
El Club Español Del Pastor Blanco Suizo (CEPBS) ha sido fundado en noviembre del 2005 para proteger y mejorar la raza del Berger Blanc Suisse en España  y ha sido reconocido por el ministerio del interior español bajo el numero 1949 el 5 de febrero del 2006.

Sus estatutos han sido aprobados y avalados para dicho ministerio, y hoy en día (7 DE JULIO DEL 2008)es el único club de pastor blanco suizo  en España a tener esta homologación.

El CEPBS ha sido reconocido por el club internacional del berger blanc suisse  BBI, en diciembre de 2006 y también es el único club de pastor blanco suizo  en España a tener esta homologación.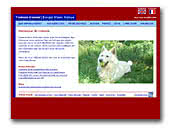 OF TREBONS Berger Blanc Suisse
Small kennel breeding TOP quality Berger Blanc Suisse for show and family compagny.

Our motto is : "A tail ahead of the rest"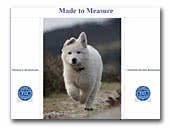 Made to Measure
Berger Blanc Suisse from very socialiced home -for show, family and working.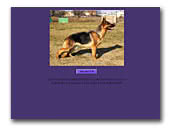 allevamentoamatorialeptpbs.it.gg
Selezione amatoriale del pastore tedesco e del pastore bianco svizzero ... disponibili cuccioli, soggetti adulti addestrati all' obbidienza. L' allevamento lavora costantemente per ottenere soggetti sani e belli adatti alla famiglia ma anche alle esposizioni e alle gare di utilità e difesa.
German Shepherd Dog
.

.