Berger Blanc Suisse / White Swiss Shepherd Dog
Weiße Schäferhunde / Weisser Schweizer Schäferhund / Pastor Blanco Suizo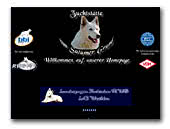 vom Sutumer Grund
Wir züchten seit 16 Jahren Weisse Schweizer Schäferhunde mit RWS/VDH Papiere. Unsere Hunde finden Sie in der ganzen Welt, zum Beispiel in Süd - Afrika und Japan. Mehr als 15 Nachwuchssieger mit Schutzhundprüfung (IPO) untermauern die Wesensqualität unserer Tiere.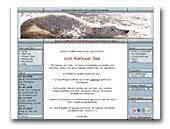 vom Niehuser See Berger Blanc Suisse
Zuchtstätte für Berger Blanc Suisse (Weisse Schweizer Schäferhunde) Schönheits, -und leistungsorientierte Zucht mit RWS / VDH Papieren.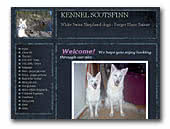 SCOTSFINN
White Swiss Shepherd Dog Kennel
White Swiss shepherd dog / Berger Blanc Suisse Breeding Kennel.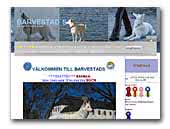 Barvestad's Kennel
Breeder of Vit Herdehund / Berger Blanc Suisse / White Swiss Shepherd Dog.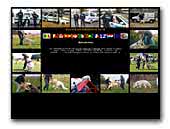 des Gardiens du Pacte
Bergers Blancs Suisses
White shepherds since 1989. Kennel specialized in working-dogs (police, patrol dogs, track, ring, RCI, obedience, helping-dogs, blind-guide dogs, rescue dogs ...). Also puppies for breeding, shows and families.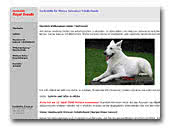 Royal Scouts
White Swiss Shepherd puppies with FCI Pedigree.

Royal Scouts Puppies in Munich (Germany) for sale to people which take the puppy with love and care! Both parents are beautiful with fantastic nature and good physical health.


Father Majestics Quick Baron HD A, MDR1 +/+ (Free)
Mother isha vom Weißen Wächter HD B, MDR1 +/+ (Free)
10 pups in total, 5 males and 5 females, half of litter reserved already.
Born: 12.04.2008; Handover as of: 07.06.2008.

For more information and reservation please contact Carsten Richters.



White Melodie - Berger Blanc Suisse

Our home and kennel is located in the heart of Europe, in the Czech Republic. Our dogs and cats live together, run free in the yard. We walk them in the beautiful nearby forest. Our animals are self confident, balanced and happy.

Our dogs are trained and extremelly well behaved. We are waiting for the membership in the Prague dog rescue team.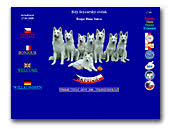 Ancilia - Berger Blanc Suisse
Czech Breeders of Berger Blanc Suisse.