Berger Blanc Suisse / White Swiss Shepherd Dog / White German Shepherd
Weiße Schäferhunde / Weisser Schweizer Schäferhund / Pastor Blanco Suizo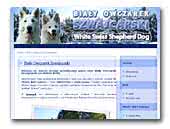 MILKY WAY Lohrien
& PRINCESSA z Chaty Leona
Website devoted to dogs of the race White Swiss Sheepdog, in particular for our bitches of the Mila (MILKY WAY Lohrien) and Tesa (PRINCESSA z Chaty Leona).>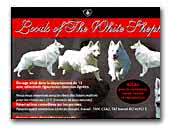 LORDS OF THE WHITE SHEPHERD
Nous sommes dans les Bouches-du-Rhône (13.

Sèclections rigoureuses dns nos lignées,parents ayant nombreux titres de beautés, travail : T.A.N, C.S.A.U, T.A.T, CERTIFICAT R.C.I, R.C.I 1 et BREVET RING. Nous nous réservons le choix des futurs maîtres pour nos chiots tous inscrits au LOF.

Venez visiter notre site web et n'hésitez pas à nous contacter pour plus de renseignements.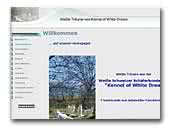 Kennel of White Dream
White Swiss Shepherd dog
White dreams of the White Swiss Shepherd breeder "Kennel of White Dream".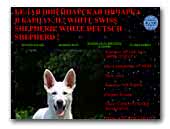 belay-ovcharka.narod.ru
Заводчик Белой Швейцарской овчарки, лутшая сука в Алтайском крае, имеет отличные перспективы, признана лутшим щенком своей породы! Рождена стать лутшей!!!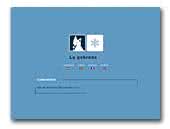 La Gebrada
Criamos Pastores Blancos sin necesidad de jaulas, nuestros perros viven con nosotros en casa. Somos muy selectivos en cuanto a la calidad fĂ­sica y al excelente caracter que tienen que tener nuestros perros.

Como criadores y etĂłlogos nos interesa buscar siempre perros equilibrados, sociables, sin miedo, a los que les gusta la gente y con los que el futuro propietario pueda realizar toda clase de actividades.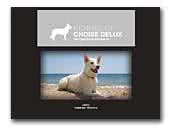 Kennel of Choise Delux
Zuchtstätte für Weisse Schweizer Schäferhunde.

Elevage de Berger Blanc Suisse.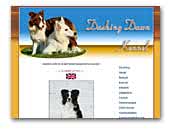 Dashing Dawn shepherd
White suisse shepherd & border collie kennel (2007).
Border Collie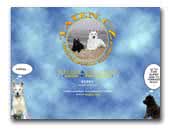 kennel TAIEN
Over 10 years of Taien's history. We are hobby kennel with white shepherds and schipperkes, we are training, breeding and loving dogs. For more info look to our homepage.
Schipperke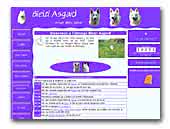 Bleizi Asgard
Elevage de Berger Blanc Suisse
Elevage familial de Berger Blanc Suisse en Bretagne. Venez découvrir nos chiens qui vivent quotidiennemet à nos côtés. Nous faisons des efforts de sélection rigoureuse au niveau morphologique et du caractère. Chez nous le respect du chien passe avant tout.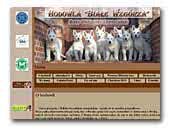 Kennel Białe Wzgórza
In our kennel live 3 white shepherds: Star of Tiger BERTA - KAMA, Luba Białe Wzgórza and JARI JEWAR of the Heart of Lothian. The most importent thing, for us, in breeding is to breed dogs with perfect character.
.

.