Berger Blanc Suisse / White Swiss Shepherd Dog / White German Shepherd
Weiße Schäferhunde / Weisser Schweizer Schäferhund / Pastor Blanco Suizo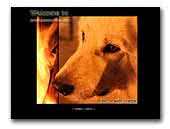 Topaz of White Condor
This site is about our FCI stud dog TOPAZ OF WHITE CONDOR, HD-A, ED-0, MDR +/+, DNA, 65 cm, full & correct dentition, BGH-1, FH-1,

mental test/ZTP: Excellent,
conformation: Excellent,

Topaz is available for limited stud service to APPROVED females only.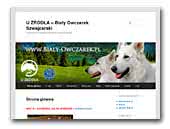 U Źródła FCI - Hodowla Białego Owczarka Szwajcarskiego
We are a small family kennel breeding WSS, registered in the FCI and member of the FBBSI. Our dogs are free of displasia and MDR tested. Our puppies grow up in our house with our children, having a lot of space indoors and outdoors.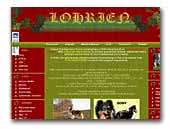 Lohrien - Shetland Sheepdog, Collie Rough and White Swiss Shepherd Dog
Rough Collie breeder in Poland since 1995 in Poland since 1995. Prestigious Lohrien Kennel (FCI) breed Collie Rough. Awarded a Silver Badge Kennel Club in Poland.

Prestigious kennel White Swiss Shepherd Dog. Awarded the Silver Medal of Polish Kennel Club. Only ones a year a litter puppies born and raised with all our love in our family.
Collie Rough
White Swiss Shepherd Dog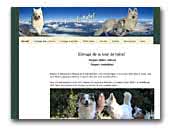 Elevage de la tour de babel
berger blanc suisse et berger australien
Elevage de berger blanc suisse et berger australiens.


Australian Shepherd

Pamario Vilkė - White Swiss, German and East European shepherds
We are dogs kennel from Lithuania. Visit our website for more information.


German Shepherd Dog
East European Shepherd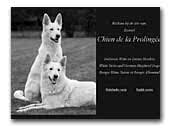 Kennel Chien de la Prolingée
A kennel without kennels. Small breeder of White Swiss Shepherds and (Old) German Shepherds located in the Netherlands. From time to time puppies from carefully selected parents. Pups are raised indoor and are vaccinated and vet-checked, receive anti-parasitic treatment and all pups (also the Old German Shepherds!) receive FCI pedigrees. We are a member of several breed specific associations.

We also offer stud services to White Swiss Shepherd ladies. Please check our website for more information.

With kind regards,
Jeldou Boorsma
Old German Shepherd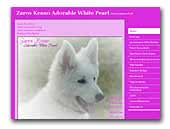 Zaros Keano Adorable White Pearl
A wonderful website about our Swiss White Shepherd Zaros Keano Adorable White Pearl on 5 October 2011 from a litter Born. bred according to the rules of the Swiss Shepherds Netherlands Association.

Zaros ran his first show was on april 1, 2012 and elected as best Baby of breed Association in the Netherlands with a thick White Swiss Shepherds promising. Furthermore you will find on our website a lot of information about the breed and the upbringing of your dog.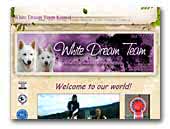 White Dream Team kennel
Welcome to our world!

Dear friends,
we have bravely stepped into the amazing world of breeding. Our motto is: health, brains & beauty! We will always try to breed healthy dogs with the best character possible presented in outstanding looks. Considering our magnificent foundation dogs Brit and Bura, and our long friendship, we're on a pretty good way!

Our swiss white shepherds are: Multi Ch, Euro winner 2010 BURA (Ulma Fliegeland)& Multi Ch Beau Brit Od bijelih andjela We wish you a nice stay and hope you'll like what you see!

Goga & Brit & Katarina & Bura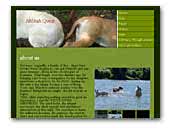 Ahlitah Quest Kennel
The good looks, the elegant movement, the silent warmth and playfulness of the White Swiss Shepherd attracted me at first sight. The eagerness to learn, the unlimited devotion, the patience, the need to share and express love made this breed perfect for me.

I chose Solo, a newborn from a loving family in the southern Hungary. I met the 22 months old Faust and he simply came home with me. Then Digit was born, in the north of Germany, to instantly become my most beloved. Next winter, the 11 months old Ahlitah added a feminine touch to our pack, and a Mastiff fawn to our white world of wolves. Thus, we became complete. We are the AHLITAH QUEST kennel.
English Mastiff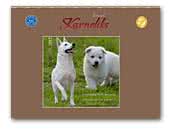 Kennel Karneliks
White Swiss Shepherd
Kennel - "Karneliks", breeding of Swiss white shepherds. Our breeding results in healthy, and show dogs.


.

.