Berner Sennenhund / Bernese Mountain Dog
Bouvier bernois / Boyeros de Berna / Bouvier de Berna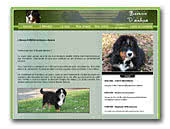 Bouviers Bernois D'aïnhoa
Berner Sennenhund - Bernese Mountain Dog - Bouvier Bernois kennel in France. In our website you'll find informations about our dogs and puppys.



Val di Vara Bovaro del Bernese
Allevamento del Bovaro del Bernese.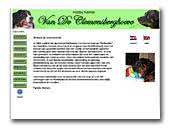 Hobbykennel van de Clemensberghoeve
We are a small kennel in the Netherlands. We have Bernese Mountaindog and Rottweiler.
Rottweiler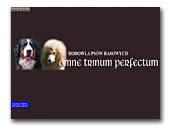 OMNE TRINUM PERFECTUM FCI Kennel
Welcome to Omne Trinum Perfectum. Site showing our dogs photos, successes, tests results and puppies. In our kennel: Zlato Sibiri ZADIRA & RITA z Deikowej Doliny.
Poodle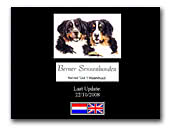 Uut 't Waarkhuus Berner Sennenhonden
We breed according to the rules of hte dutch bernese Mountain Dog club VBSH, we started breeding in 1988. Our dogs live in the house, no kennelkeeping.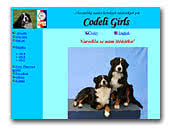 Codeli girls
Kennel of berner mountain dog
Kennel of berner mountain dog in Czech republic.




STARRY TOWN Kennel
STARRY TOWN Kennel in Italy Bernese Mountain Dog & Newfoundland for all reasons: to work, to show, to love, to serve!
Newfoundland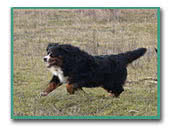 Hidegkuti Berni Kennel
Bernese Mountain Dog since 1983.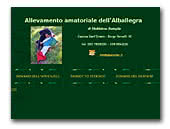 Allevamento amatoriale dell'Alballegra
Nelle campagne del vercellese alleviamo con passione e serietà il Bovaro dell'Appenzell, il Bovaro del Bernese ed il Bassotto tedesco. Cuccioli disponibili.
Appenzell Cattle Dog
Dachshund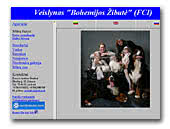 Kennel BOHEMIJOS ZIBUTE (FCI)
Welcome in our kennel. We work with several blood lines in EU. We mate our females with the bests males in EU. We are selling puppy,we have stud males from famous kennel in EU.
Maltese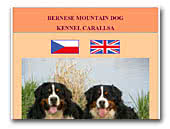 CARALLSA
Bernese Mountain Dog Kennel
Hello! We are breeders of Bernese Mountain Dogs from the Czech Republic (Middle Europe). Let me invite you to our website to have a look at our male (Ch. SK, JCh of A, CZ, SK Bartholomew Valasske slunce) and females (JCh. Allsa Loraine Valasske slunce, Euphoria Blossom Altura and Disena Eleuteria).

You can find there more information about our dogs and lots of photos! Good luck with Bernese Mountain Dogs!!!
.

.