Berner Sennenhund / Bernese Mountain Dog
Bouvier bernois / Boyeros de Berna / Bouvier de Berna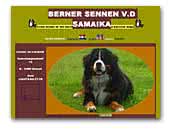 Bernese v.d Samaika
Hobbykennel from Samaika Bernese mountaindogs since 1982. Wonderful studdog available, see him on our website.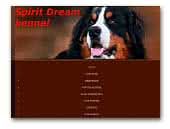 Spirit Dream
Bernese Mountain Dog kennel
Oll from breed Stud dogs, puppies, shows, librery.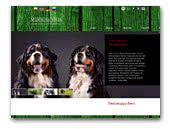 Śledzikujący Bern - domowa hodowla psów rasy berneński pies pasterski
Hodowla Śledzikujący Bern FCI jest małą, domową hodowlą, która powstała z miłości do wspaniałej rasy jaką jest berneński pies pasterski. Zauroczeni berneńczykami chcemy dołożyć swój wkład w rozwój tej rasy tak w Polsce, jak i w Europie hodując psy o doskonałym zdrowiu, wyglądzie i charakterze.

Śledzikujący Bern FCI Kennel is small home kennel, which was created out of love for a great breed that is Bernese Mountain Dog. Charmed by them we wat to make contribution to the development of the breed both in Poland and in Europe by growing dogs with excellent health, appearance and character.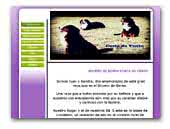 Costa do Vento
We are pleased to introduce our dogs and great friends unconditional. We are in Galicia in northern Spain.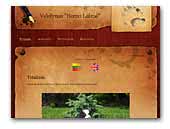 Berno laimė - Bernese Mountain Dogs
Welcome to our home page about wonderful dogs - Bernese Mountain Dogs! More information about breed, puppies on e-mail, tel or skype.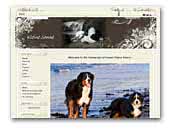 Kleine Sonne
We are a little dogs kennel near the Baltic sea in Estonia. In our website you'll find photos from our bernies, pedigrees, show results, pups and other interesting information.
Australian Shepherd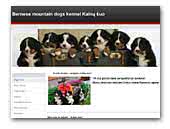 Kalnų šuo Berner sennenhund kennel
Our kennel is in Raseiniai, Lithuania. We breed just promising puppies :)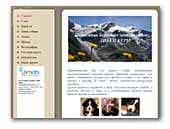 Kennel LIBEN BERN
We are a small kennel in St. Petersburg, dogs live in our family, delighting us an extraordinary mind, a real Bern character and a bright beauty. We try to make our puppies brought light and joy to their new family! Come to our site and you will see how we live!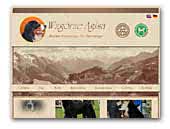 Wzgórze Agisa
Bernese Mountain Dog Kennel
Visit our website, meet our dogs and view a huge gallery.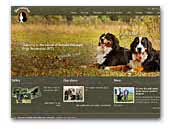 Bernevirtus bernese mountain dog
Bernevirtus: our passion and love for bernese mountain dog

Our bernese mountain dogs are the members of our family. Come and see our webpage to get more info. Speaking Polish, English, Russian and Frenc.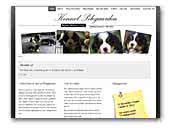 Kennel pilegaarden
We are a small Bernese Mountain dog kennel in Denmark. Our main goal is to breed as healthy as possible, and to achieve that we only use physical and mental top dogs in our breed. That means we look at age, sickness history, mentality, elbow and hips then we are choosing a stud for our girls.

Beside that, we mean that it's extremely important to socialize the puppies so the new dog owner get the best possible start with the puppy. It is our hope that we can cooperate with other kennels worldwide I our breeding.
.

.