Bichon Havanais / Havanese / Havaneser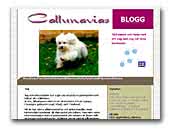 Callunavias
A page about my wonderful havanese dogs. Information, pedigrees, shows and some of our everyday activities.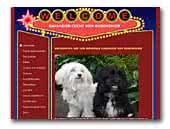 Havaneserzucht vom Burgweiher
Alle unsere Elterntiere werden vor dem Decken auf Patella Untersucht wir sind bestrebt gesunde Havaneserwelpen an verantwortungsbewusste Menschen abzugeben unsere Welpen werden geimpft gecipt erhalten ein Stammbaum und den Pet Pass (Heintierausweis).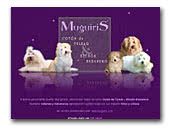 MUGUIRIS
MUGUIRIS: top breeding of the breeds Coton de Tulear and Havanese.

Alta seleccion de las razas Coton de Tulear y Bichon Habanero.
Coton de Tulear
Havanese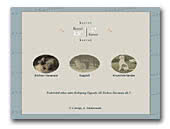 Kennel KR'Karrei
We breed Bichon Havanais and we also breed Ragdoll. Welcome to visit our homepage.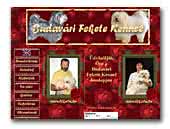 Budavári Fekete Kennel
Bichon bolognais and Havanais Kennel.


Bolognese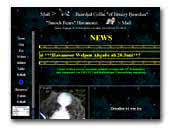 Breezy Beardies
und Smooch Bears Havaneser
We breed Bearded Collies and Bichon Havanais.

Bearded Collie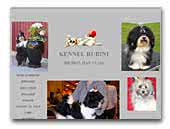 Kennel RUBINI
Opdræt af Bichon Havanais.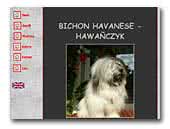 havanese.republika.pl
Welcome on my website. It's about my lovely dog Gummy Bear. You can see a lot of photos, not only from the dog shows. I hope you'll enjoy it! Thank you for visiting the website! Best wishes!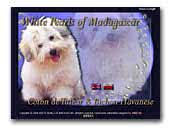 White Pearls of Madagascar FCI
Very welcome to our website. We are small family kennel from Poland. We are the proud owners of 5 Coton de Tulear and 1 Havanese girl. All our cotons live with us inside our home as members of our family. We only use healthy and high quality cotons for breeding.
Coton de Tuléar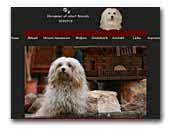 Havaneser Kennel of velvet Dreams
Seit 2005 sind wir Mitglied im Verband Deutscher Kleinhundezüchter e.V ( VDH ) und glückliche, stolze Havaneserbesitzer.

Die Lernbereitschaft, der Charme und die Freundlichkeit dieser Rasse fasziniert uns immer wieder und es vergeht kein Tag ohne Spiel, Spaß und Spannung. Gemeinsam mit unseren Havis wohnen wir in Wolfsburg Ortsteil Weyhausen ( Niedersachsen ).

In unserem großzügigem Garten können unsere Hunde sich nach Herzenslust austoben, rumtollen und spielen.

Wir umsorgen unsere Havaneser wie Familienmitglieder und daher sind sie allerorts dabei und begleiten uns!

Sowie eine Geburt ins Haus steht und der erste Welpe das Licht er Welt erblickt, beginnt für uns eine spannende und ereignisreiche Zeit.
Es ist für uns von großer Bedeutung, unsere Welpen dem Alter entsprechend auf ihre Umwelt vorzubereiten und zu sozialisieren. Die Gesundheit und die präzisen Wesensveranlagungen besitzen dabei einen sehr hohen Stellenwert.

Bis zum Umzug in ihr neues Heim werden unsere Babys geimpft und mehrfach entwurmt, eine VDH Ahnentafel und ein von uns zusammengestelltes Welpenpaket bekommt jedes Havaneserbaby mit nach Hause.

Auch nach der Abgabe freuen wir uns immer wieder von den " Kleinen " zu hören und stehen mit Rat und Tat zur Seite.

Karvil's Havanese
Karvil's Havanese-the first havanese home breeder from Romania.

In our concept, Havanese represents passion, unconditional love, wonderful moments spent together and last but not least, participation at specialized exhibitions, in our country and outside of it.
.

.