Bichon Havanais / Havanese / Havaneser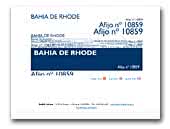 Bahia de Rhode Bichones Habaneros
Cria familiar del Bichon Habanero, perros de las mejores lineas cubanas y europeas, grandes campeones en los pedigris, cachorros ocasionalmente.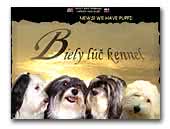 Biely  lúč Havanese kennel
My goal is to raise happy, cheerful & well-socialised dogs with the intention of preserving the Havanese true breed standards. Havanese have adorable personality - affectionate, intelligent and non-shedding which makes them perfect family pets or therapy dogs.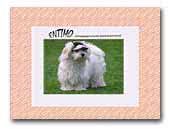 Entimo
Our cattery is focused on breeding dogs Havana.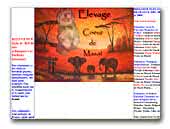 élevage COEUR DE MASAÏ
élevage international Coeur de Masaï: quand passion et sélection rime avec compétence ...
Schnauzer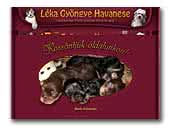 Léka Gyöngye
Léka Pearl Zwinger, Ungarn, sind 6 kleine rüde geboren, liebevollen Familie Suchen   Eltern sind  sehr gut, Stammbaum, gutmütig schönen  gesundes -, Ausstellungs-Hunde.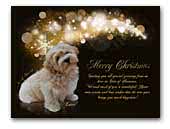 'Star of Havanna' - Havanese FCI/VDH
'Star of Havanna' ~ Havanese FCI/VDH Havanese Kennel of serious breeding based on quality bloodlines with a wonderful good type and really nice temperament. Our Havanese live with us like a full family member with everything which they need ... special with many love Havanese - a wonderful jewel and one of the best friends, you could ever find!

For more information about us and our lovely havanese, please contact us. You are Wellcome! Please visit our website! There you can find a lot of information about us, our dogs, puppies and also our show result.. I hope you enjoy our dogs.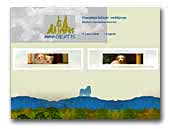 Kennel MANO GENTIS (FCI)
Bichon Havanese kennel MANO GENTIS offers top quality puppies!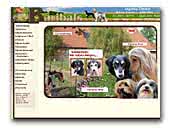 Baribal's VDH/FCI
Baribal's VDH/FCI - Zucht seit 1994
Zeitweise haben wir liebevoll in der Familie aufgewachsene Welpen aus besten Linien abzugeben.

Temporarily we have puppies loving growed up in the family from best lines.
Saluki
Afghan Hound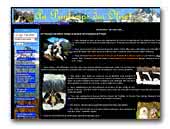 Elevage du Printemps des Olivets
Notre Passion : Nos Chiens ....

Elevage au Grand Air des Montagnes de l'Oisans sur un domaine de 5 hectares
Bernese Mountain Dog
Tatra Shepherd Dog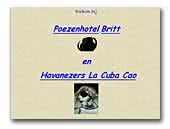 La Cuba Cao Havanese
We are a little breeder in the Netherlands.




.

.