Bichon Havanais / Havanese / Havaneser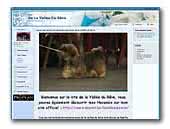 Les bichons Havanais de la Vallée du Rêve
Tous les chiots bichons Havanais issus de la Vallée du Rêve sont élevés en famille, sociabilisés avec tendresse et savoir-faire dans le respect de l'animal Les bichons ont un caractère doux, affectueux et sont des compagnons idéaux avec les enfants.

Les chiots de la Vallée du Rêve sont élevés dans le respect des phases de développement des chiots. Depuis 1993 je n'ai que des compliments sur mon travail d'éleveur et je remercie toutes les personnes qui m'ont fait confiance pendant toutes ses années.

Conseils et suivi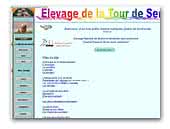 Elevage familial de Havanais
de la Tour de Senlis
"Quand passion rime avec sélection" 24 ans d'élevage passion de ces "petits clowns rustiques pleins de tendresse" avec 31 Champions nés chez nous sur seulement quelques naissances par an. Nous privilégions la qualité à la quantité.

von der Tornauer Flur Havanesekennel
I breeding since 2008 Havanese.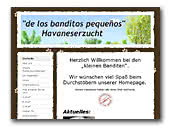 'de los banditos pequeños' - Havanese
Welcome to our Kennel "de los banditos pequeños". For more informations, the Puppies, Photos and the contact, please visit our Website.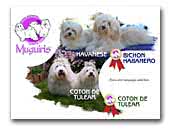 Muguiris Kennel
Selective breeding of Coton de tulear and Havanese in Spain.
Coton de Tuléar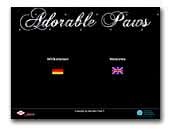 Adorable Paws Havanese Kennel
Kleine aber feine Havaneser Hobbyzucht in Paderborn. Für uns sind unsere Hunde ein wichtiger Bestandteil unseres Lebens. Mit ihnen verbringen wir sehr viel Zeit. Auf Ausflügen in die Natur oder Stadt sind unsere Hunde immer dabei. Es sind ausgeglichene, menschenfreundliche Hunde, mit Temperament und stets guter Laune.

Wir sind Mitglied im Verband Deutscher Kleinhundezüchter e.V. und unterliegen somit strengsten Zuchtauflagen und der Kontrolle unseres Verbandes.

Wenn Sie Fragen haben, scheuen Sie nicht uns zu kontaktieren.


Small but nice Havanese kennel in Paderborn, Germany. To us our dogs are an important part of our life. We spend a lot of time with them. Outdoor excursions or trips to the city, our dogs are always with us. They are well-balanced friendly dogs with a lovely temperament and ever high spirits.

We are a member of the German Toy Association, which is affiliated to the German Kennel Club (VDH) therefore we are subjected to strict breeding requirements and the control of our club.

If you have any questions, do not hesitate to contact us.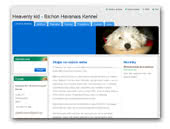 Heavenly kid Bichon Havanais Kennel
Heavenly kid Kennel breeding Bichon Havanais dogs. We have so far three Havanese, one dog and two bitches.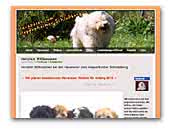 Havaneser vom Heppenheimer Schlossberg
We breed in the VDH/VK in the FCI. Visit our Page and get an image of our dogs !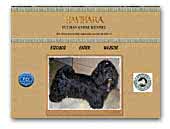 HAVIHARA FCI Havanese Kennel
Small family havanese kennel in Greece.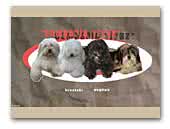 Compania Vivaz
Bichon Havanese kennel
Our family has been breeding dogs for a long time. We started with the Newfoundland breed and we were very successful. We had the first croatian champion in that particular breed.

Today, we are proud owners of havanesers and we want to achieve far better results in breeding than we did with Newfoundlands. We found in havanesers lively and amiable friends of our whole family. All of our activities in breeding will be unselfishly shared with you through this web page.
.

.