Bichon Havanais / Havanese / Havaneser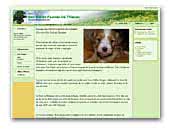 Elevage Bichons Havanais des PETITS FAUVES DE THIERAC
Nos adorables Bichons Havanais Notre amour des chiens nous a amené à nous investir dans le monde canin afin de passer le maximum de temps en leur compagnie. Nous avons donc passé nos monitorats d'éducateur canin, puis de moniteur en obéissance, toutes nos capacités, et nous avons créé notre club Canin qui se trouve à Retal (commune de Liverdy en Seine et Marne).

Puis j'ai fait une formation de toiletteuse afin de pouvoir m'occuper d'eux en permanence. Le jour où nous avons décidé de joindre une petite race à nos fidèles Bergers Allemand, le choix fut difficile, mais nous sommes tombés amoureux de ces petites boules de poils, pleines de malice et de joie de vivre. Le Bichon Havanais est un petit chien rustique, véritable rayon de soleil dans la maison. Très vite son mode de vie fut le même que celui des bergers, alors, pourquoi ne pas promouvoir l'obéissance au sein de cette race . Cannelle est venue confirmer ma pensée en obtenant son brevet d'obéissance au mois de mai 2009 avec 94/100points. Le bichon havanais déjà remarquable en agility et en obé rythmée, trouve maintenant sa place en obéissance. Que du Bonheur !!!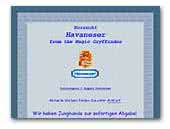 Havaneser from the Magic Gryffindor
Kleine Havaneserzucht seit 2003. Wir haben ca. 2x im Jahr Welpen welche bei uns im haus + Garten aufwachsen. Sie lernen u.a. auch Kinder + Katzen kennen. Abgabe ab ca. 10 Wochen mit Erstimpfung, mehrfach Entwurmt, gechipt + Ahnentafel. Starterpaket und lebenslange Beratung inkl.

Havaneser vom Blautal
Havaneser vom Blautal, eine kleine Havaneserzucht vor den Toren Ulms mit Herz und Verstand. Wir sind begeistert über die Hunderasse Havaneser und wollen mit gesunden Zuchttieren(Patella, Augenuntersuchungen usw.) diese Rasse mit allen Merkmalen (kinderlieb, nicht haarend, leicht erziehbar, Herz aus Gold...) erhalten.

Wir züchten im VRZ und geben unsere Hunde nur mit Ahnentafeln ab. Ein DNA Nachweis der Eltern ist ebenso möglich. Unsere Welpen haben einen EU Heimtierausweiß, sind gechipt, mit Gesundheitsnachweis vom Tierarzt und bekommen natürlich auch einiges mit wie z.B. Futter für die ersten Wochen. Wir betreiben eine kleine Havaneserzucht, die ein bis zweimal im Jahr Welpen zur Abgabe hat. Der frühzeitige Kontakt zu den neuen Hundehaltern ist uns wichtig und wird auch nach der Abgabe beibehalten indem wir z.B. als Tierhomöopathen gerne mit Rat und Tat zur Seite stehen. Ebenso ist Tierbetreuung bei uns möglich. Wir wohnen vor den Toren Ulms im Blautal ( BRD/BW) und können dort mit unseren Hunden täglich die Natur erleben und daraus Kraft für den Alltag schöpfen.

Ulm liegt direkt an dem Autobahnkreuz A7/A8 und ist so für einen Besuch gut zu erreichen. Bei Interesse einfach auf unserer HP vorbeischauen, oder Kontakt aufnehmen, wir freuen uns über ihren Besuch (nach Anmeldung) um Ihnen auch die Möglichkeit zu geben diese tolle Rasse kennenzulernen und evtl. bei einem kleine Spaziergang etwas mehr von uns zu erfahren. Dies gilt natürlich auch wenn wir keine Welpen haben.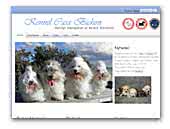 Kennel Casa Bichon
We are a serious loving and family breeder. We are breed certified by Danish Kennel Club (DKK). We only breed on dogs where both parents meets the Danish Kennel Club's breeding recommendations, has been on exhibition and health checked of Patella Luxation and eye examined.

Furthermore, we emphasize that selecting a male that 'matches' our female, so we get nice puppies with a beautiful harmonious appearance and a sound temperament. We want to keep the standard of the Bichon Havanais!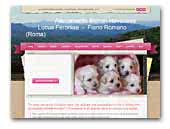 Allevamento Amatoriale di Lucus Feroniae
Se state cercando il miglior cane che abbiate mai posseduto (o che vi abbia mai posseduto) l'avete trovato! L'Havanese e un grande cane in una piccola taglia!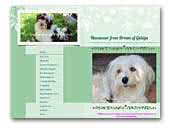 Havaneser from Dream of Gidaja
Welcome to the homepage of our little Havanese breed. I hope you enjoy your visit.
With kind regards,
Bettina Voelzke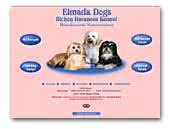 Elmada Dogs Kennel
Bichon Havanais Mestertenyészet. Az összes információt kutyáinkról és rólunk megtalálja a weboldalunkon.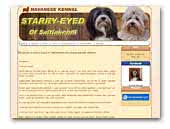 Starry-Eyed of Saltlakehill
Havanese Kennel
Havanese Kennel from Hungary.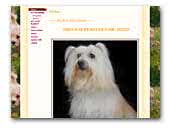 SIRIUS SUPERSTAR'S DR. DIZZY
If you are searching for a stud dog from Western Europe breed line with an excellent pedigree, healthy (his eyes are catharact free, patellas 0/0 (ok), has a valid breeding permit with mark excellent) and with kind and cheerful temperament, please do not hesitate to contact us.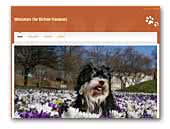 bricksite.com/havanais
Lovely male Bichon Havanais for breeding. He has a super pedigree.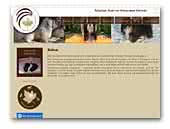 Adamas Acernis Havanese Kenel
I have always loved dogs since my childhood and our family constantly had a dog member. I got my first havanese, Petravári Longfür Zenon in 2001. At that time he was 5 months old, and already had been to shows. I was thrilled by the atmosphere of dog shows and - since I had been doing sports competitively before - I thought I finally found the sport which you can do at any age.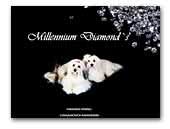 Millennium Diamond's Havanese Kennel
Millennium Diamond`s is a registered kennel of F.C.I. (Federation Cynologique Internationale) No. 21/14 and registration number 14/0683-II of Croatian Kennel Club as well as a member of the Toy Breeds Club Zagreb.
.

.