Bichon Havanais / Havanese / Havaneser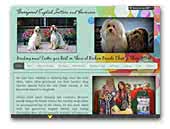 Berrywood
English Setters and Havanese
Established in 1972, Berrywood is home to Champion English Setters and Havanese.
English Setter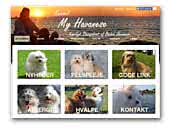 'My Havanese'
Lovely and kindly breed of nice and healthy Bichon Havanese. We have all our dogs as members of our famely. We use a lot of time at deferents shows to make sure our dogs are usefull in breed. We also make sure that our dogs are healthy vith a lovely temprement. Dont hesitate to contact us for info.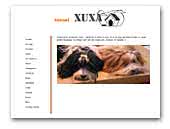 Xuxa Havanese
I am a small scale breeder of Bichon Havanese in Norway. My Havanese are being bred under the registered kennel name Xuxa. All our dogs are FCI/SCS registered, micro-chipped, patella and health checked. I breed beautiful Havanese puppies in various colors, suitable for shows, agility or family companion.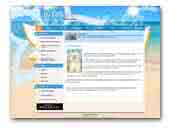 Elevage de l'îlot sacré
Petit élevage occasionnel situé a Bruxelles. De temps en temps chiots. J'élève cette adorable race depuis 1999 et vous invite à visiter mon site pour en savoir plus sur ce merveilleux compagnon.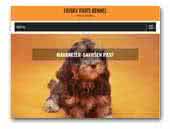 Frisky paws kennel
>
Havanese are adventurous, curious and daring, very intelligent, energetic and enthusiastic, but also obedient and devoted to their family.

Even thou they are small one must not underestimate them. They are strong, agile, and quick. But most importantly they are amusing and funny, and with their impish and playful behavior they can put a smile on any face.

Havaneser Littlefoot Sunshine
Wir züchten die wunderbare Rasse Havaneser mit Herz und Verstand im schönen bergischen Land.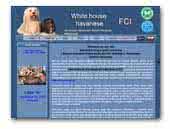 White House Havanese
Devoted to dog breeds Havanese.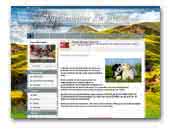 Elevage du Domaine de Brière
L'élevage du Domaine de Brière se situe dans le Doubs à 20 km de Besançon et à 20 mn de l'autoroute A39, rendant ainsi l'accès simple et facile.

Notre objectif est de vous proposer de magnifiques chiots bien équilibrés et sociabilisés afin qu'ils s'adaptent rapidement à leur nouvelle vie de famille, c'est donc pour cela que tous nos mariages sont réfléchis. Nous privilégions la qualité, la santé et la beauté de nos chiots.

Ils sont tous issus d'une sélection rigoureuse et inscrits au Livre des Origines Françaises et s'épanouissent au sein de notre famille, au grand air et dans un espace verdoyant.

Elevage de très haute sélection, fait d'amour et de passion, l'élevage du Domaine de Brière vous souhaite la bienvenue et vous invite à lui rendre visite.

Meilleur élevage français de bichons havanais 2016, 2017.
.

.