Border Collie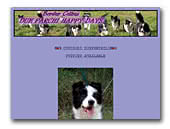 Due Parchi Happy Days Border Collies
Breeding for the selection of border collie We are in Parma in northern Italy.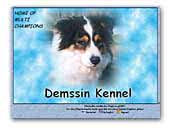 Demssin's Border Collies
We are breeding typical healthy Border Collies with lovely character for every kind of hobby, work and shows. We are located in Southern Finland. More details you can find on our web-site.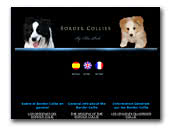 Bleu Perle Border Collie
Border Collie: Agility, hearding and beauty. Site located in Spain, is accessible in English, French and Spanish. Blue Merle, Black & White and Golden Red colours.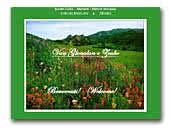 Van-glenalan & Zeabo
Borders, Collies & Shetlands
English breeders, living in Italy, have been showing for more than 30 years and have over 70 champions.
Collie Rough
Shetland Sheepdog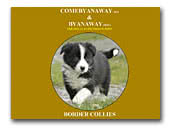 Comebyanaway Border Collies
We live on a sheep farm in Northern England. Our dogs are ISDS working lines but also KC regd. They excel in Sheepdog trialling, agility and obedience and have represented Great Britain. We breed for temperament, workability and a lifelong friend. Comebyanaway - Quality NOT quantity!!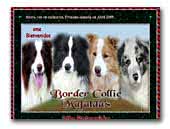 Mafalda's Border Collie
Border Collie, Selection of the beauty, character and instinct, we are located in Spain, in the region of Catalonia and we are devoted for almost 25 years, to dogs of the family collie and for alone 12 years we are devoted exclusively to the border collie.

We have gotten several titles of Champion from Spain in the Shows, including Champions of our own upbringing, in all the colors.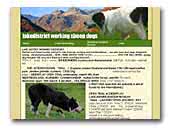 lakedistrictworkingsheepdogs.co.uk
Border collies reg I S D S bred for trainablity, suitable for jobs in search and reascue/ agility /kc working trials and most of all working sheep, link also on to our website.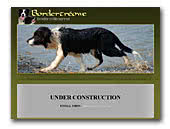 Bordertréowe Kennel
Our goal is to breed healthy, versatile border collies with great characters and temperament, showing ability for work as well as conformation shows.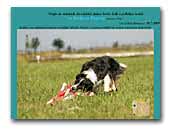 ze Stribrne Planety
We only use healthy tested males and females (DNA CEA, CL, TNS, HD...) with the best character and typical exterieur.
Yorkshire Terrier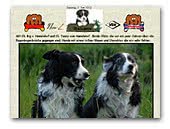 vom Skuddenhof Border Collies
Border Collie's of the Skuddenhof I grow for over 15 years passed this breed me more ale 20 show champions and 25 junior champion's. Success in all sports, as well as riding therapy and rescue dogs. I grow in colors; Red, blue, ee - red, and other colors.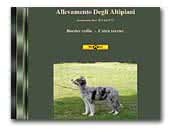 Allevamento Degli Altipiani
Allevamento riconosciuto ENCI - FCI DAL 1977. Alleviamo con passione Border collie e cairn terrier,riproduttori selezionati con prestigiose linee di sangue. Border collie esenti CEA - PRA esenti displasia anche e gomiti, certificazione ufficiale.
Cairn Terrier
.

.