Border Collie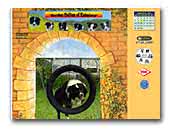 Zucht of Eskalony VDH-FCI Border Collie
Wir leben in Deutschland im Bundesland Brandenburg und züchten gesunde typischen Border Collies für jede Art von Hobby, Arbeit, Familie und Shows. Weitere Details können Sie auf unserer Web-Site finden.

We are located in Germany. More details you can find on our web-site.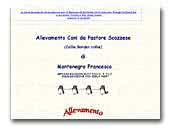 Allevamento DI PARADISE Collies
The Breeding of "Paradise Collies" is specializes in the Kennel of Rough collie and Border Collie, founded and managed by Francesco Montenegro it is associated with E.N.C.I. and F.C.I. it is in Barletta, only 60 km from Bari in APulia and Chieri, 20 km from Torino in Piemonte.
Collie Rough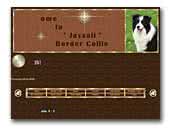 Jaysali Border Collie
Our Border Collie, live in our home with us, the most important thing for us is its beauty, character and health.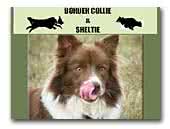 Kennel Running Free
We have brown-white bitch border collie nad tricolor male sheltie. Our activities are agility, shows, obedience, dogdancing, coursing, ... And now in octobre we are waiting puppies of border collie by very good parents.
Shetland Sheepdog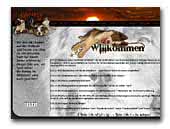 Ashegri's Border Collie Kennel
Mein Ziel ist es wesensfeste, leistungsbereite, intelligente Border Collies mit einem soliden Temperament zu züchten.

My goal is to breed mentally sound, intelligent border collies with will-to-please and good temperament.

Ich möchte weder Arbeitsjunkies, die völlig überdreht ihre eigenen Schatten behüten, noch möchte ich Plüschmonster, die bei dem Kommando "sitz" einen völlig unverständlich anschauen.

I do not want oversensitive workaholics who chase their own shadows or pure Showdogs who have no idea what "work" means.

Für mich ist der Border Collie ein Freund, mit dem man Abenteuer erlebt und gemeinsam arbeitet, sei es bei der täglichen Arbeit auf der Schafskoppel, beim Einsatz in der Rettungshundestaffel oder beim Dogdancing im örtlichen Hundesportverein.

For me the border collie is a friend to go on adventures and to work with, be it daily work with sheep, rescue dog or dogdancing.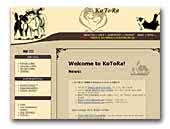 KoToRa Collies Kennel
Collies are our love and passion. Feel invited to check our website. We breed Rough Collies, Border Collies, Smooth Collies and Shetland Sheepdogs. Check out our recent and planned litters, see the shows we have been and browse through large galleries of pictures of adult dogs and puppies.
Collie Rough
Collie Smooth
Shetland Sheepdog

From Camilland's Border Collies
Our aim is breeding healthy border collies with great character, excellent herding instinct and appearance. We do several sports with our dogs: herding, obedience, dog-dancing and frisbee.

Our female border collie, Milly is Interchampion, Multichampion, Hungarian Herding and Obedience Winner. Milly's first litter will be born in 2010 Jaunary from IntCh.Csovanyospataki Elixir.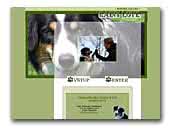 Kennel Rainy Love
Breeding station Rainy Love came into being on the 26.10.2005 and we deals with breeding Border Collie. We support the breeding of healthy dogs, sheep herding, agility, dog show, frisbee, dogdancing and other dog sports.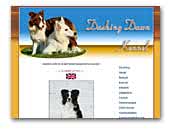 Dashing Dawn shepherd
White suisse shepherd & border collie kennel (2007).


White Swiss Shepherd Dog

Locolindo
Border collie kennel, we would like to breed healthy (!!!), good temperament border collies for work, sports, hobby and dog shows. We tested our dog CEA, CEA/PRA, TNS, NCL, hips and other.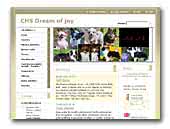 Kennel Dream of joy
Kennel Border collie, Epagneul nain continental - Papillon and Chihuahua especially for shows. Breeding only healthy dogs.
Papillon
Chihuahua
.

.