Border Collie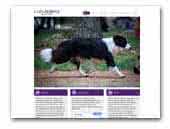 Loth Ardens Border Collie Kennel
Visit Official Website of Border Collie Kennel situated in Croatia with ambition to breed healthy, agile and joyful Border Collies with great temperament.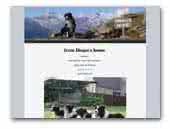 From Dingo's Home Border Collie's
Border Collie's, Sociaal aanhankelijke honden, buiten actief binnen relax. Af en toe eens puppy's from Dingo's home . Geen geforceerde fok.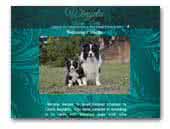 Winyela Border Collies
Our main purpose in breeding is to raise well behaved dogs with nice temperament and especially the instinct for herding for which Border Collies were originally bred for. Nevertheless, the emphasis is also placed on health & appearance, so we strictly choose our breeding pairs. Our puppies are a family to us, therefore we are very careful about finding for them forever homes and we require to keep in touch with new owners.

One of our motto's is "quality over quantity". That is the reason why we have litters only ocassionally and because of that our puppies are available infrequently. But once you have a puppy from our kennel we will be more than happy to help and advise you on anything and you become a member of our doggie family.