Boston Terrier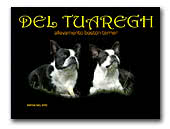 DEL TUAREGH
Nella splendida adiacente ai monti pisani in un vecchio cascinale toscano di un bel color rosso antico; Qui alleviamo amatorialmente i nostri boston terrier.



Rojber Kennel
We are the beginning Kennel from Poland. We invite you!
Miniature Pinscher
Pomeranian and Small Spitz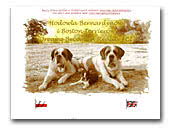 Kennel Dreams Become A Reality FCI
We breed St. Bernards and Boston Terriers.


Saint Bernard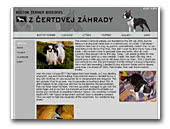 z Certovej zahrady
Breeders of Boston Terrier :)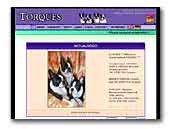 TORQUES - Boston Terrier kennel
Boston Terrier kennel - TORQUES invites you to have a look at its website! Have a look at our females, males and litters.



THE BEST Kennel
We have a nice success Kennel. Our all Boston Terriers have Championat and theirs pffsprings are Champions too. Our all dogs have healtest too. We sale somwhere the puppyes, but we have waitinglist. Please you see for our website and write on the guestbook or send the mail.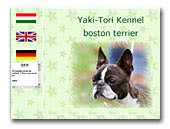 Yaki-Tori boston terriers
Boston terrier kennel in Hungary. Our dogs are family members and succesful show dogs too. Quality puppies occasionally for pet, breed or show.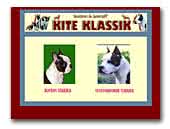 Kite Klassik - Boston Terrier
& American Staffordshire Terrier
We are breeding in Russia Boston Terrier and Staffordshire Terrier for show and family. Puppies, quality, character and show. If You want, please open my website and You will know oll about us and us dogs.
American Staffordshire Terrier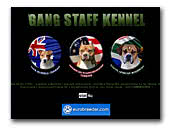 Gang Staff Kennel
Welcome to Gang Staff Kennel !

I live on a farm in nothern Poland with my son, where we raise our dogs with true love and passion. We are first Polish kennel with 5 American Champions, Junior World Winner '98 ... till today we breed 47 Champions. In our breeding program we use only the best dogs - our aim is to get high (show) quality, healthy dogs with balanced character and great temperament.

Our dogs is our passion and lifestyle. To know more - visit our WebPage ! :)
American Staffordshire Terrier
Jack Russell Terrier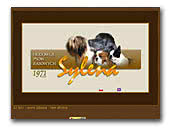 SYLENA - labrador retriever, boston terrier cavalier king charles spaniel
Kennel SYLENA - labrador retriever, boston terrier, cavalier king charles spaniel. Polish kennel since 1971.


Labrador Retriever
Cavalier King Charles Spaniel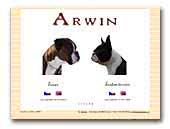 Arwin
Kennel Arwin - boston terrier and boxer.


German Boxer
.

.