Boston Terrier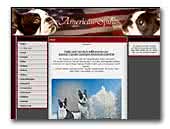 American Spirit's
We are a small Boston Terrier Kennel in Bavaria. All are puppies are raised with a lot of love and get the best care that is possible.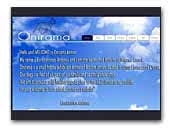 Onirama - Boston Terrier Show Breeder

Onirama is a small hobby exhibition kennel of Boston terries, located in sunny Limmasol of Cyprus.
.
Our dogs are first of all, part of our family and secondly show dogs. We aim to produce solid healthy dogs as close to the F.C.I standarts as possible. You are welcome to have a look around our website.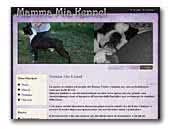 Mamma Mia Kennel Boston terrier
New Boston Terrier kennel in Italy. Our dogs are family members!!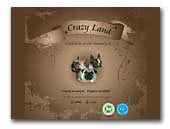 Crazy Land
Boston Terrier, Mops, Buldog Francuski
Boston Terrier, Mops, Buldog Francuski, reproduktory, szczenięta. Pieski do towarzystwa wypełniają nam czas, maluchy są jak nasza rodzina.
French Bulldog
Pug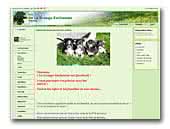 Elevage de la Grange Enchantée
Bienvenu à l'élevage de la Grange Enchantée

- Boston Terriers
- Carlins
- Chihuahuas Poil Court

Entre Angers et Le Mans, à 2h30 de Paris.

Élevage professionnel au cœur de la campagne, mené avec passion et rigueur. Nos chiens vivent au plus proche de la nature. Les bébés sont manipulés et imprégnés dès leur plus jeune âge pour des chiots équilibrés. Et vous bénéficiez de toutes les garanties d'un professionnel.

N'oubliez pas, une visite du site internet, c'est bien, mais une véritable visite à l'élevage, c'est mieux...
Pug
Chihuahua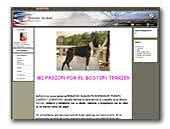 DINNER JACKET kennel
Cria familiar y seleccion de Boston Terrier. Muestra gran pasion en la vida son nuestros pequeños Boston terrier.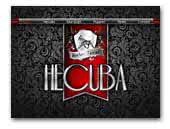 HECUBA Boston Terriers
HECUBA is a Boston terrier kennel in Greece/ Cyprus recognized by FCI and is named after the queen of Troy who was a compassionate mother, so as we breed healthy Boston terriers with compassion, care, love and affection, always according The FCI standard.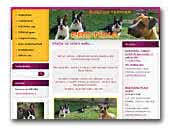 Kennel Pro-Nika
We are a kennel engaged in breeding Boston terrier from the Czech Republic. :o)) Have a look at our females, males and litters. Quality puppies occasionally for pet, breed or show.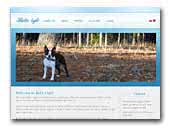 Baltic Light
The kennel Baltic Light is located in north-eastern part of Estonia and registered No 8/2011. In the kennel lives Boston Terrier named South Dakota Vigor Gemini.

At the age of two years and four months South Dakota became the champion of the Baltic States, Estonia, Latvia, Lithuania, Finland, Russia, Russian Federation Canine, Belarus. Titles of young champions of the Baltic States, Estonia, Lithuania and Latvia were also obtained, as well as LVJW10, LVW10, LVW11, LTW11.

Besides the official titles, the following ones are obtained as well: CACIB x 7, RCACIB x 1, CAC x 12, BOB x 9, JBOB x 6, VSPJ x 7, JCAC x 5, CW x 1, BOS x 2, BIG - 3, 4, BIS – 5, VSP papi x 1, VSP bebi x 1, PP x 2, GOLD MEDAL x 2.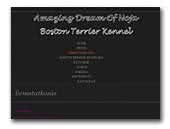 Amazing Dream of Noja
Boston Terrier Kennel
We are a new and small select kennel and we breed Boston Terrier. Our aim is to breed healthy and sound puppies. Our dogs live with us like a family member. For more information please check out our website.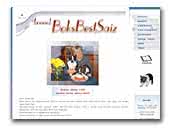 BoksBestSaiz Boston Terrier
We breed Boston Terrier.




.

.