Bouledogue français / French Bulldog
Französiche Bulldogge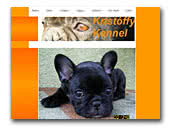 Kristoffy kennel
French bulldog breeder.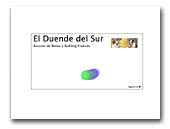 El Duende del Sur
Boyero de Berna y Bulldog Francés
Cría Selectiva Boyeros de Berna y Bulldog Francés.
Bernese Mountain Dog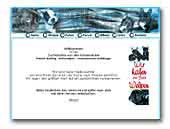 bullywelpen.de
French Bulldog Welpen vom Hobbyzüchter. Wir nehmen auch Ihren Hund in Pension.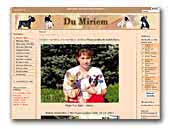 Du Miriem
French bulldog kennel from Slovakia.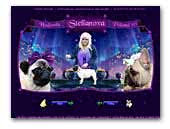 Kennel Stellanova pug & franch bulldog
Kennel Stellanova - Our dogs have following titles: International Champion, Champion of Poland, Champion of Russia, Champion of Czech Republic, Best of Europe, Best of Poland, Best of Club, Best of Breed, Best of Group, Best of Junior, Best in Show Puppy, Best in Show Junior, Best in Show, Best Female of Club.

All our life we deal with animals, mostly with dogs. Our favorite breeds are: pugs which are always in a good mood and French bulldogs wishing to play all the time. In our kennel we try to fulfill all the rules and our dogs are in a very good shape what could be seen on the shows. We show our dogs frequently participating in most of the shows organized by Polish Kennel Club. We took orders/sell French bulldog and pug puppies. The film " The alphabet of breeds" was recorded in our kennel. The well known journal" My dog" decided to choose our farm to present the portrait of pugs. Many pictures were taken and then presented in different journals and newspapers. In our kennel was also recorded a film " Our pets". Our French bulldogs, pugs and basenji dogs participated in " Szymon Majewski show", one of the most popular talk show in Polish TV.
Pug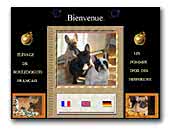 Les pommes d'or des Hésperides
élevage de bouledogues français
Le bouledogue français est un chien extraordinaire au caractère en or massif, Gentillesse, bonne santé, socialisation et beauté sont critères importants qui nous guident dans nos choix.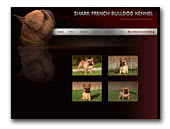 Shark French Bulldog Kennel
French Bulldog Kennel from Hungary - Here you can see our dogs with pedigree, available puppies and get all the info.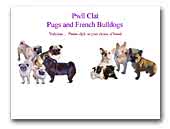 Pwll Clai Pugs and French Bulldogs
We are a small family run kennel, based on a North Wales smallholding. We are committed to our dogs, they are our pets first and foremost, and all our puppies are carefully raised amongst a myriad of people, other animals and experiences.
Pug
« Prev 1 2 3 4 5 6 7 8 9 10 11 12 13 14 15 16 17 18 19 20 21 22 23 24 25 26 27 28 Next »