Bouledogue français / French Bulldog / Französiche Bulldogge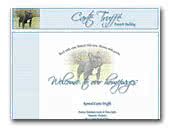 Kennel Carte Truffé
French Bulldog breeders located in Finland. Carte Truffé French Bulldogs are Bred with Care, Raised with Love, Shown with Pride.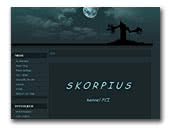 Skorpius
Saint Bernard, French Bulldog and Pug kennel.


Pug
St. Bernard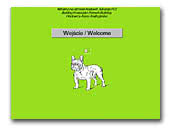 Jukatan kennel
Kennel French Bulldog in Poland.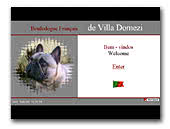 Villa Domezi
French bulldog kennel in Portugal.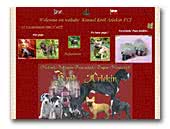 Król Arlekin FCI
Kennel French Bulldogs & Great Dane
The best "Król Arlekin FCI" - The best world bloodlinest - French bulldog & Graet Dane!!! Excellent association! Outstanding parents! The best world bloodlines!!! Interested we are inviting to the contact with us.

Excellent pup to Dog show with kennel documentation!! French Bulldogs One of the famous kennels of Poland "Król Arlekin FCI" We specialize in French Bulldogs  and  Great Dane. All of our puppies are health guaranteed have all up todate vaccinations and dewormings and are well socialized. If you are looking for a pup o join your family then please contact us and view our website.
Great Dane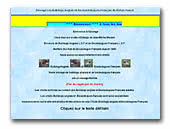 du Relais - Les Bulldogs Anglais
et Les Bouledogues Français
Des photos et des vidéos de nos chiots Bulldogs Anglais et Bouledogues Français que nous élevons occasionnellement au milieu de nos adultes. Notre élevage est un élevage familial. Tous nos chiots sont inscrits au LOF et partent dans leur nouvelle famille après 8 semaines révolues vaccinés vermifugés et identifiés par transpondeur.
English Bulldog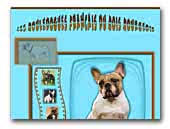 du Bois Bourgeois Bouledogues Français
Ma passion, mes bouledogues Français, présentation de toute la famille, photos, pedigree.




AELGIFUR Kennel
Staffordshire bull terrier and French bulldog breeder.
Staffordshire Bull Terrier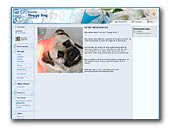 Elevage Doggy Dog
L'elevage "Doggy dog" vous propose ses chiots bullmastiffs fauves ou bringés. Tout nos chiots sont identifiés, vaccinés et inscrits au LOF (pedigree). Nous élevons également du bouledogue français et du dogue de bordeaux.
Bullmastiff
Dogue de Bordeaux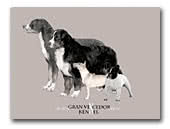 Gran Vencedor kennel
great swiss mountain dog
We are a show and breeding kennel in Moscow, Russia. Our aim is to breed and show great swiss mountain dog of good health, conformation, temperament, good looks and lots of personality.
Great Swiss Mountain Dog
Miniature Bull Terrier
.

.