Bouledogue français / French Bulldog
Französiche Bulldogge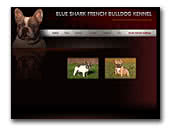 Blue Shark French Bulldog Kennel
Registered French Bulldog puppies in all colors (blue, blue pied, white, pied, brindle, cream, fawn, cream pied. Puppies availalble now. Please visit our website to see our dogs, available puppies and get all the info.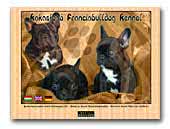 KAKASFOGÓ French Bulldog Kennel
Our common story with French bulldogs started in 1992, when we decided to make acquintance with a calm and balanced dog. The primary importance of breeding is the health of our dogs. We solely mate with dogs, which have excellent genetic code.

The puppies are brought up in the family with love. We wants the new keepers to provide for everything for the new-comer puppies and these wonderful creatures will thank for it with unforgettable minutes.


Az elsődleges fontosságát a tenyésztés egészségügyi kutyánk. Mi kizárólag mate kutyákkal, amelyek kiváló genetikai kódját. A kölykök nevelkedett a családban a szeretet. Azt szeretné, ha az új tulajdonosok, hogy mindent a jövevény kölykei és ezek a csodálatos lények is köszönhetjük, hogy felejthetetlen percet.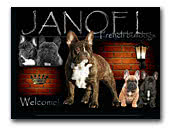 kennel Janoel french bulldogs
kennel Janoel - top quality frenches

20 years breeding top quality french bulldogs for showing and breeding. Top quality, 100% health and happy character.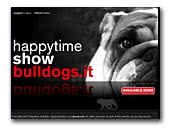 Happytime Bulldogs Kennel
We breed with the best english blood lines, we do not produce a few puppies but we have a big quality puppies!!
English Bulldog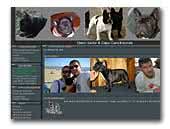 Chien-Iache and Capo-Caro Kennels
We have some nice dogs with much show results. See my Side, Please! I hope you will enjoy!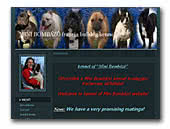 Mini Bombázó kennel
We are a french bulldog kennel in Hungary. On our site you can see our dogs with pedigree, show results and photos and puppies for sale.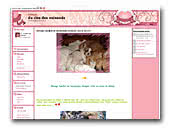 Elevage du clos des voinauds
Elevage Familial de bouledogues français et teckel à poil ras, inscrit au lof et FCI.
Dachshund standard smooth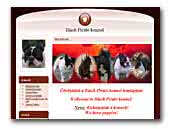 Black Pirate kennel
We are a french bulldog kennel in Hungary.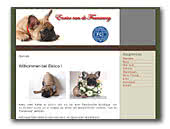 Enrico van de Franseweg - French Bulldog
Enrico van de Franseweg is a very nice and promising french bulldog. On his site you can find a lot of nice and professional pictures and all informations about the pedigree and line.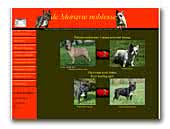 de Moravie noblesse
French bulldog kennel from Czech republic.


« Prev 1 2 3 4 5 6 7 8 9 10 11 12 13 14 15 16 17 18 19 20 21 22 23 24 25 26 27 28 Next »