Bouledogue français / French Bulldog / Französiche Bulldogge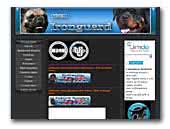 from Ironguard
Kennel French Bulldog and Rottweiler "from Ironguard".
Rottweiler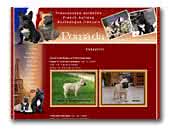 Pomada
French bulldog in the Czech republic since 1985.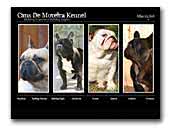 Cans De Moreira
cría d Bulldog Francés e Inglés
Cría familiar y seletiva de bulldog francés e inglés. Nuestro perros proviene de las mejores líneas de sangre. Objetivos primordiales la salud, caracter y morfología.
English Bulldog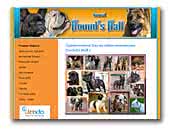 kennel Hound's Hall
Kennel french bulldog & german schepherd dog.


German Shepherd Dog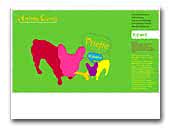 ANIMA CANIS - French Bulldog Kennel
A small family French Bulldog kennel located in the Czech Republic, Europe. We breed our frenchies with love for joy, health and breed quality improvement. Our bullies live with us, work with us and are full-fledged family members. Our puppies are carefully raised at home; we have at most 1-2 litters per year. Our kennel is FCI registered (Reg. No. 1320/06).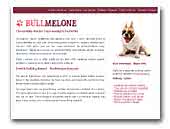 BULLMELONE
French bulldog kennel Bullmelone.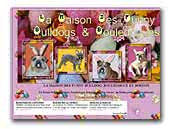 LA MAISON DES FUNNY
Bulldog et Bouledogue
Un forum de discussions pour les passionnés de bulldog anglais et bouledogue français, ainsi que pour toutes les autres races de chiens et animaux. De nombreux renseignements, conseils, concours photos et défis.
English Bulldog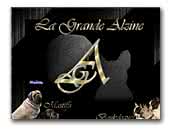 De la Grande Alzine - Elevage de mastiff et bouledogues français
Selection on our mastiffs and french bulldog ... you can see our dogs and our kennel on the website ...
Mastiff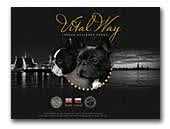 Vital Way French Bulldogs Kennel
French bulldogs site. Puppies for sale. Planning litters. Matings. Dog Show results. Photo gallery of french bulldogs. News of our kennel.

Сайт, посвящен собакам породы французский бульдог. Продажа щенков. Гостиница для собак. Планируемые вязки. Фото, статьи, стандарт породы французский бульдог, рекомендации по выращиваю щенка, результаты выставок.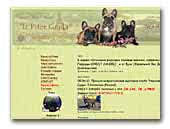 iz Piter Grada French Bulldog Kennel
Kennel "From Peter Grada" is engaged in the French bulldogs. Cultivation and exhibition career. Kennel offers our boys for it is viscous, and also puppies and many other things.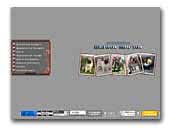 Belaja magija
Kennel "Belaja magija" from Russia (FCI).Breed: Pug, English Bulldog, Chihuahua, French bulldogs. Shows, puppy for sale.
Pug
English Bulldog
Chihuahua
.

.