Bouledogue français / French Bulldog / Französiche Bulldogge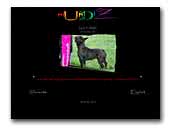 Mundiz
Small breeder in Sweden. Welcome to vistit our site.
Chinese Crested Dog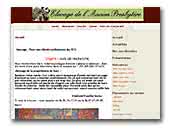 Elevage de l'Ancien Presbytere
Eleveurs diplomés, passionnés depuis toujours, nous ne faisons naître que des chiots LOF haut de gamme pour lesquels nous choisissons les lignées avec soin et amour.

Si vous êtes à la recherche d'un chiot haut de gamme, d'un(e) retraité(e) d'élevage ou d'une saillie pour votre chienne, vous trouverez sur notre site les LOF de nos reproducteurs ainsi que de nombreuses photos de nos adorables toutous...!
English Bulldog
Shar Pei
Cane Corso Italiano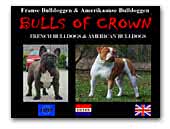 Bulls of Crown
French Bulldogs and American Bulldogs
Welcome at "Bulls of Crown" French Bulldogs!!! Our family are 100% animals lovers and they are a large part of our live. Are you looking for a healthy pup from fully tested parents inclusive a DNA certificate then you have come to the right place. We wish you much pleasure at our website!! You can call or email us...

We of the Bulls of Crown kennel started breeding American Bulldogs(hobby) from 1999 and we have been confessed in all countries. We have already exported puppies to Aruba, France, Belgium, Curacao, Norway, Spain, Canada, Sweden, Romania, USA, Hawaii, England, Turkey, Australia, Portugal, Hungary, Bonaire, Switzerland , Russia... We only breed with dogs that are Hip dysplasia(HD), Elbow Dysplasia(ED), Canine Ceroid Lipofuscinosis(NCL), ichthyosis tested and all our dogs have a DNA certificate.
American Bulldog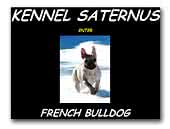 Kennel SATERNUS
French Bulldog breeder in the westcost of Sweden. We have a small french bulldog breeding, with one or two litters a year. Quallitydogs for show, agillity or as a healthy, nice, funny familypet.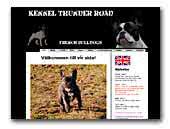 Kennel Thunder Road - French Bulldogs
A small familybased kennel with a few beloved dogs.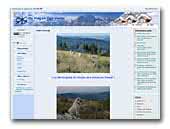 Du Hogan des Vents Kennel
Our Great Pyrenees live in a Farm in the French Alps guarding our herd of goats and sheep. Feel free to contact us about our Great Pyrenees puppies and dogs. We speak English and have Show Quality and Working puppies every year.

Our French Bulldogs live in a Farm in the French Alps. We breed pied, fawn and white, and brindle Show quality puppies.
Pyrenean Mountain Dog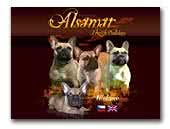 ALSAMAR
Kennel French bulldogs from Czech republic.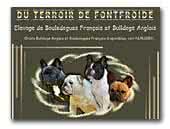 Du Terroir de Fontfroide
Site dédié à l'élevage des Bouledogues Français, nombreux champions.



.

.