Bouledogue français / French Bulldog
Französiche Bulldogge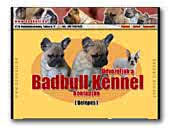 Badbull Kennel
French and English Bulldog Kennel.
English Bulldog
Dogo Canario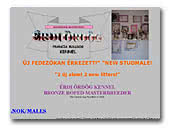 Érdi Ördög Kennel
I'm a Bronze Level Masterbreeder in Hungary. Please watch my webside, you can see my lovely dogs and their beautiful puppies.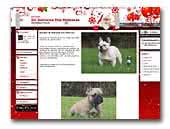 Du Domaine Des Molosses
Elevage familial, chiots toutes couleurs, selections des reproducteur.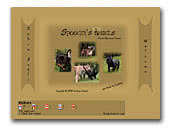 Spookey's Angels
French bulldog kennel from Zagreb, Croatia.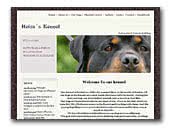 Heiza's Kennel
Rottweiler & French Bulldog
Breeder of Rottweiler & French Bulldog with Worldfamous Bloodlines.
Rottweiler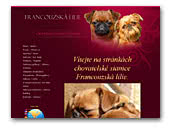 Francouzská lilie
Internationally registered cattery French lily was established in 1987, 25 years I have dealt with the French Bulldog breed, and since 2007, Griffons behave. My Griffons with me live in the house and family members. I try to behave in a healthy and beautiful dogs that will make you happy new owners at home and at dog shows. Breeding service for granted.
Small Brabant Griffon
Brussels Griffon
Belgian Griffon

La Légende de l'Hermine
kennel French bulldog LOF. We are a family kennel in France, where our bulldogs we live in total harmony. We choose to produce a few dogs, but with quality. We do not hesitate to make several hundred kilometers to choose the right marriage. A selection of line quality. Come visit our site ...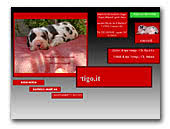 di ripa vertigo - Alani tedeschi
Alani tedeschi d'alta genealogia - extra quality typed danes - family kennel for a big family friend. F.C.I. - E.N.C.I. - S.I.A. - recognized.
Great Dane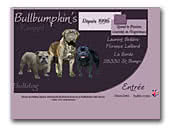 Bullbumpkin's Bully Dogs
We breed English and French Bulldogs, Bullmastiff and Staffordshire Bull Terriers. All our puppies born at home and stay with us until they leave for their new family. All our puppies leaves with a pedigree, inoclulated and microchiped.
English Bulldog
Bullmastiff
Staffordshire Bull Terrier
« Prev 1 2 3 4 5 6 7 8 9 10 11 12 13 14 15 16 17 18 19 20 21 22 23 24 25 26 27 28 Next »