Bouledogue français / French Bulldog
Französiche Bulldogge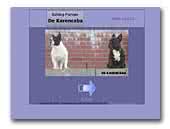 DE KARENCABA French Bulldog Kennel
Cria y selección del bulldog francés.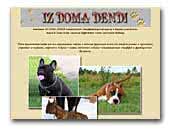 kennel Iz Doma Dendi
Am. Staffordshire Terrier & French Bulldogs
Рада приветствовать вас на страничках сайта о нашем дружном доме,где живут умные и красивые, упрямые и сильные, верные и добрые - наши любимые собаки - американские стаффы и французские бульдоги

Is glad to welcome you on site pages about our amicable house where live clever and beautiful, obstinate and strong, correct and kind - our liked dogs - American staff and the French bulldogs.
American Staffordshire Terrier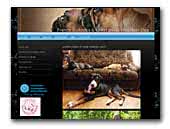 meafiton.com
Welcome to our website! French bulldogs and Greater Swiss Mountain Dogs from Latvia with love!
Great Swiss Mountain Dog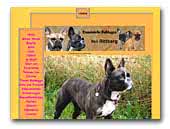 Französische Bulldoggen Von Rittberg
Liebhaberzucht Französischen Bulldoggen Von Rittberg. Kleine feine Liebhaberzucht in Nordhessen.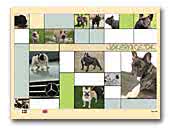 kennel Joker Face
Welcome to kennel Joker Face of Denmark.

We have been breeding under the auspicies of Danish Kennel Club/FCI for the past 19 years. We only use healthy dogs common to the official race standards of french bulldogs, and we import breeding dogs from the best and most succesful kennels from all over Europe.

Kennel Joker Face strive that these bloodlines combined with our breed, is able to contribute to the refinement of the race, and bring a lot of joy to future owners of our puppies.

If you have any further questions regarding puppies/maidings or other questions relating to french bulldogs, please feel free to contact us by mail or phone.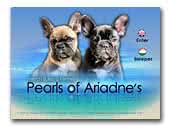 Pearls Of Ariadne's Bulldogs Kenell
Why French Bulldogs?

It's a special feeling. If you meet one of them, you will know and feel it. They are full of pep, joyful and really amusing. My old dream came true in 2004 when I founded the Pearls of Ariadne's Bulldog kennel.

My goal is to raise healthy, fit type dogs with good nervous system. I think in this way I can make happy my puppy's new owners.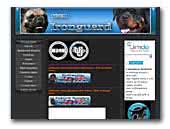 from Ironguard
Kennel French Bulldog and Rottweiler "from Ironguard".
Rottweiler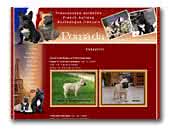 Pomada
French bulldog in the Czech republic since 1985.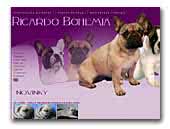 Ricardo Bohemia
French bulldog breeder in the Czech republic.


« Prev 1 2 3 4 5 6 7 8 9 10 11 12 13 14 15 16 17 18 19 20 21 22 23 24 25 26 27 28 Next »