Bouledogue français / French Bulldog / Französiche Bulldogge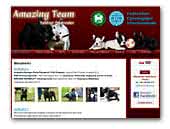 Amazing Team
We are a small, family-based breeder. Our focus is on French Bulldogs, that are our love and passion. We invite you to visit our website.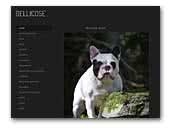 BELLICOSE French Bulldogs
A UK Kennel Only Breeding From Healthy Dogs With Sound Temperament.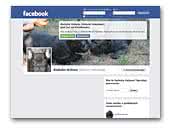 Kennel VEKAMAL
Small homekennel in Bulgaria, breeding french buldog.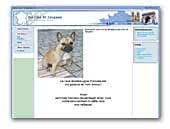 Du Clos St Jacques
French Bulldog Breeder
I am a English dog breeder living in SW France and am registered with the French Kennel Club (SCC). I specialise only with Frenchies! We have an outstanding litter of 4 dark brindle pups ( 2 boys and 2 females) available with superb pedigrees. We are offering our pups for collection in either Bordeaux or Paris.

All the dogs are vaccinated and chipped and have a certificate of good health. If you want the real article... A Frenchie with tip-top health and French/international pedigree and a fabulous warm heart then please contact me for more photos and details. We only have a few litters a year and all the pups are raised in our family house with 6 other adult dogs and learn to be sociable and clean and happy! If you are in SW France please come and arrange a visit to see the puppies and their mother. We are 30 mins form Bordeaux.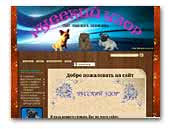 'Russian Pattern'
I am pleased to welcome You to my website. My name is Svetlana. In our club I am a responsible head of the small and medium breeds. These dogs, as German petite (Pomeranian) and small Pomeranian, Pug, French bulldogs.

My main goal is to get healthy puppies. In my work I aim to preserve and improve the qualities of the breed, guided by the modern requirements to the breed standard.
Pug
Pomeranian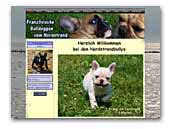 Französische Bulldoggen vom Nordstrand
Liebhaberzucht mit Herz und Verstand für Französische Bulldoggen. Zeitweise haben wir bestens geprägte in der Familie aufgezogene Welpen abzugeben. Ich freue mich über Ihren Besuch auf meiner HP.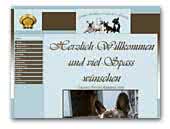 Cajurani's Frenchie
Kleine, familiäre Zucht Französischer Bulldoggen nach dem FCI/Rassestandard - Keine Sonderfarben! Mit Herz und Bedacht gezüchtet - mit Liebe großgezogen - mit Stolz präsentiert!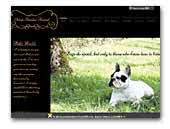 Ostap Bender Kennel
Ostap Bender Kennel we are aiming to find the perfect muscular strength, stability, athleticism and health French Bulldogs.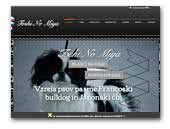 Toshi No Miya FCI kennel
French bulldog and Japan Chin breeders.


Chin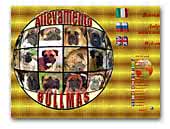 BULLMAS Kennel
BULLMAS Kennel - Italy Bullmastiffs and French Bulldogs.

Bullmastiff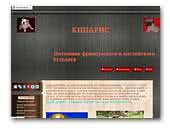 Kennel Cypress
French and English Bulldog
Professional Kennel has been breeding dogs of breed French and English Bulldog.In our kennel you can buy the best puppy of the breed.
English Bulldog
.

.