Bouledogue français / French Bulldog
Französiche Bulldogge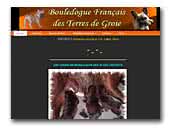 Elevage des Terres de Groie
Elevage Familial de Bouvier Bernois et de Bouledogue Français situé en France dans les Deux-sèvres près de Poitiers (Futuroscope), à 3h30 de Paris et 1h30 de La Rochelle.

Family breeding of Bernese Mountain and French Bulldog situated in France near Poitiers (Futuroscope), at 3:30 of Paris and 1:30 of La Rochelle.
Bernese Mountain Dog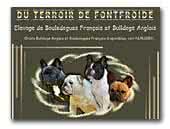 Du Terroir de Fontfroide
Site dédié à l'élevage des Bouledogues Français, nombreux champions.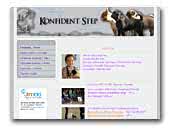 Konfident Step
Welcome to kennel FCI Konfident Step!
Here you can get acquainted with our dogs, their show results and progeny. We welcome you to our site!
Small Brabant Griffon
Pug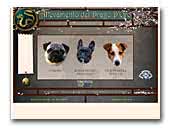 Allevamento Professionale Del Drago d'Oro
Allevamento Professionale per la Selezione delle Razze Bouledogue Francese, Carlino (Pug ) e Jack Russell Terrier.
Pug
Jack Russell Terrier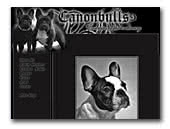 Canonbulls French Bulldogs
Canonbulls kennel is in south of Finland. I have a lot of experience from different breeds but this these clowns in the dog world have stolen my heart. I've been very lucky to have best of the best bloodlines to start with. I show my dogs all over the Europe and have very rarely puppies.
I hope you enjoy my website.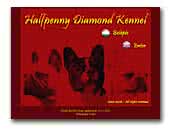 Halfpenny Diamond Kennel
2006-ban alapítottuk francia bulldog tenyészetünket. Tenyészkutyáink számos kiállítási eredménnyel rendelkeznek, állatorvosilag ellenőrzött tenyésztést folytatunk. Az egészséget épp olyan fontosnak tartjuk, mint a standard által előírtakat. A tőlünk származó kutyák életét szívesen követjük nyomon, és igyekszünk a gazdákkal jó kapcsolatot ápolni.

We started our French bulldog breed in 2006. Our pedigree dogs have been very successful at various dog shows. We practise dog breeding under tight veterinary control. We believe that both health and standard regulations are equally essential. We like tracing the life of the dogs from our kennel and try to keep in friendly touch with the new owners.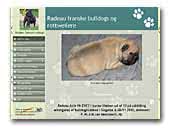 Radeau French Bulldogs and Rottweilers
Serios breeding of dogs for exhibition, family and work. We use only healthy dogs in our breeding program.
Rottweiler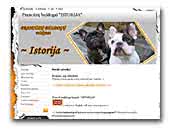 ISTORIJA (FCI) French bulldogs kennel
French bulldog kennel "ISTORIJA" was registered in The Fédération Cynologique Internationale (FCI) in 2007.

We are small kennel located in Lithuania. And we are planning to have available puppies! Show quality, champions bloodlines. All our dogs are health checked and rised at home with love. If you have any questions, please feel free to contact us.

We are member of Lithuanian Cynological Society (LKD) and Lithuanian french bulldogs and pugs lovers' club (LPBMMK).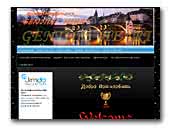 Kennel GENTILE HEART
The nursery is in Kherson and the bulldog is engaged in breeding cultivation of breed-French. The Factory owner-Slutsky Victoria.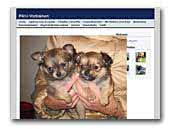 freewebs.com/paivivartiainen
We are a small, home kennel in Finland. Select and breed only healthy frenchies/staffies/chihuahuas.
Chihuahua
Staffordshire Bull Terrier
« Prev 1 2 3 4 5 6 7 8 9 10 11 12 13 14 15 16 17 18 19 20 21 22 23 24 25 26 27 28 Next »