Bouledogue français / French Bulldog
Französiche Bulldogge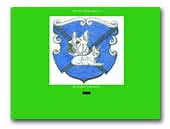 Bullys Spielwiese
We are a small cattery, who have mainly focused on the color strikes "Fawn" and "Red Fawn". But in our first litter were also two funny twin sisters in "Pied Fawn Tricolor" here. We are currently living in Berlin's Tiergarten go regularly to exhibitions and much more hiking (in the Berlin area). Our website is currently under construction included, but our Bullies, and the great-aunt Neufi and friends are introduced and nsome topics more processed.

Just have a look.

Many greetings and send you nice paw prints Gabriele Flentje, Susan Rothe, Sally, and Bully Phoebie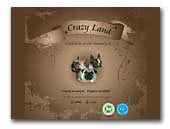 Crazy Land
Boston Terrier, Mops, Buldog Francuski
Boston Terrier, Mops, Buldog Francuski, reproduktory, szczenięta. Pieski do towarzystwa wypełniają nam czas, maluchy są jak nasza rodzina.
Boston Terrier
Pug
OD KUĆE DON French bulldog kennel
French Bulldog from home do fci 5052.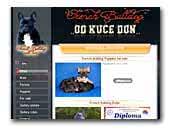 OD KUCE DON French bulldog
French bulldog is favorite breeder in our kennel OD KUCE DON.
French Bulldog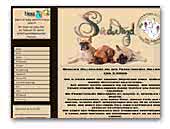 Französische Bulldoggen vom Südwind
Französische Bulldoggenzucht im Herzen Rheinhessens!

Wir züchten auf Klasse,statt Masse. Gesundheit,Freiatmung und Typ, sowie ein Familienfreundliches Wesen sind Schwerpunkte unserer Zucht.Französische Bulldoggen vom Südwind werden ihr Leben bereichern.Wir sind und bleiben Ansprechpartner für unsere Welpenkäuufer auf Lebzeit.Unsere Zuchthunde zeichnen sich aus, durch ein gesundes

Umfeld, indem sämmtliche Vorsorge- und Nachsorgeuntersuchungen der Hündinnen und der Welpen sehr ernst genommen werden, unsere Hunde sowie Welpen leben mit uns in der Familie,Hunderäuume oder gar Zwinger lehnen wir ab.

Bei Abgabe sind unsere Welpen mehrfach entwurmt,geimpft,bekommen einen EU Passe,wurden von unserem Zuchtwart begutachtet und bekommen natürlich eine Ahnentafel (Papiere). sie können uns jederzeit ganz unverbindlich besuchen,um uns und unsere Bullys kennenzulernen.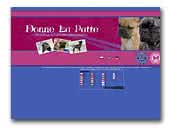 Donne La Patte - French Bulldog Kennel
Welcome Surfer!
Thank you for visiting our site. It's all about our bulldogs, their puppies and perhaps just a little bit about us. It is called "Donne La Patte" which is a French expression for "give paw". We belong to the Polish Canine Association and the FCI. So, welcome!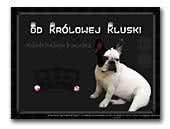 OD KRÓLOWEJ KLUSKI FCI
French Bulldogs kennel
"Od Królowej Kluski" - This is a small kennel created with love for French Bulldogs.

Our dogs are healthy, athletic, well-groomed, happy and very loved! Our mating are well thought out! Our puppies are well reared, and we try to be as close as possible to the ideal.

Welcome to our website!



Z NASZEJ BAJKI - French Bulldogs Kennel
Z NASZEJ BAJKI - French Bulldogs kennel. We Have Amazing Puppies! Unique mating!

father: CH BGR, CH MON HOSEA De La Parure (France!) mother: TOSCA Draczyn (daughter of Crazy Feeling DIONISIO)

We have available two females and one male (show quality!) More info on our website!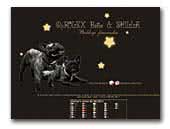 Ch. ROLEX Baflo - French Bulldog stud male
CH PL ROLEX Baflo (DOB 12.01.2008)
CHAMPION OF POLAND, 7 x CAC, 3 x Best Male, 1 x Best Puppy

1st Place at CLUB DOG SHOW in BUDAPEST (2008)!
2nd Place in the rate of 12 dogs on EURO DOG SHOW in BUDAPEST (2008)!!!

Proven, excellent stud!
heart and patella - free from defects
HD-A, free of dysplasia

f: CH PL, J CH PL CYMES CAFUSO Minimolos
m: Youth Winner KAYA Baflo

More info on or website!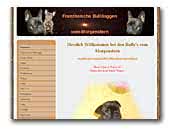 Französische Bulldoggen vom Morgenstern
Französische Bulldoggen Zucht mit Herz Und Verstand.

Zeitweise haben wir zuckersüße gesunde, kräftige und freiatmende Französische Bulldoggen Welpen. Vor Abgabe werden die Welpen Tierärztlich untersucht, geimpft, entwurmt und erhalten eine Ahnentafel eines anerkannten Vereines.

French Bulldog Kennel aus Deutschland.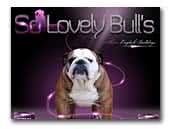 SO LOVELY BULL'S
Elevage Bulldogs Anglais
SO LOVELY BULL'S: Elevage Bulldogs Anglais Hautes origines

Elevage de bulldogs anglais situé dans une charmante petite ville aveyronnaise appelée FIRMI, au coeur de l'ancien bassin minier de DECAZEVILLE.

Eleveur - Sélectionneurs De Bulldogs Anglais hautes origines. Notre "Show-Team" est composée de Bulldogs aux origines anglaises prestigieuses (SAINTGEORGES Bulldogs - HIISING Bulldogs).

Nous sommes membres du Club du Bulldogs Anglais. Notre élevage est testé  ADN. Chiots LOF exclusivement.


« Prev 1 2 3 4 5 6 7 8 9 10 11 12 13 14 15 16 17 18 19 20 21 22 23 24 25 26 27 28 Next »