Bull Terrier / Miniature Bull Terrier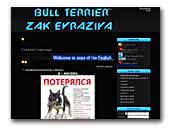 ZAK EVRAZIYA BullTerrier
English Standard BullTerrier ZAK EVRAZIYA (Ukraine Kiev).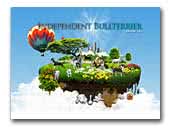 Independent Bullterrier Kennel
I am András Korsós, with my little family and our doggies jointly, we are Independent Bullterrier kennel.

Our commitment for the kind dates back to 18 years slowly already, believes we noticed it then first the English bullterriert.

The yearning was left for us merely until 1999, believes we bribed it at this time Igor name white boar our dog. He not really desirable according to the standard, we like it so on the other hand. Onto him Zizike arrived to us with a year, with the help of who and onto our friends' urging we may have had a taste of the world of the exhibitions.

The first successes came and from there already history. After more successful and less successful exhibitions it by that time Hungária Champion our doggie our first puppies were born. Who Grand Champion is is between these successors was left, on the other hand the others doggies very promising, I understand beautiful results on different exhibitions concerned

We are glad about him and we regard it as our principal aim in order for the doggies coming from us to be healthy then, lover owner let them be found and let it be lived there happy bulli their life. After more years of omission our family been here saw the time, that onto new one deal the English loved by us bullterrierrel.

A lot we owe thanks to everybody for their help, their support, they know it who they and we say thank you for it to them.

We thank our web page for being visited and we trust him, that soon happy bullterrier gazdik they will be and it is experienced, that how together to live, to laugh together with a real clown, which grants all affection, and naturally deserves.

With a friendly greeting,
the Korsós family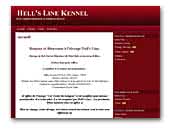 Hell's Line Kennel
Elevage de Bull Terrier Miniature Chiens LOF, testés santé et PLL par ADN. Chiens et chiots sélectionner beauté, santé, caractére et pedigree.

Miniature Bull Terrier Kennel Dogs LOF, tested health ans PLL by DNA. Dogs and puppies selection for beauty, health, caracter and pedigree.


Elevage d'American Bullies Chiens et chiots sélectionner pour leur beauté, leur puissance, leur caractére et leur santé.

Style pocket et medium de type Extréme et Classique. Pedigree ABKC American Bullies Kennel Dogs and puppies select for beauty, powerfull, caracter and health. Pocket and Medium style and Extrem and classique type. ABKC pedigree.
American Bully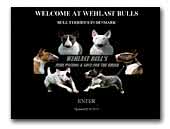 Wehlast Bull's Bull Terriers
Welcome to The World of Wehlast Bull's & our lovely Bull Terriers !
Bull Terriers bred with super temperments - Strong health & show quality ! Come by and visit us, meet the bullies, have a look at our many bull terrier pictures and feel free to contact us with any question regarding our favorite breed, you might have.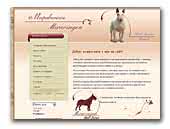 Miravingen - Bull Terriers
In our nursery you can get acquainted with dogs of nursery, learn about breed a bull terrier, look at graduates of our nursery and as, to get a puppy.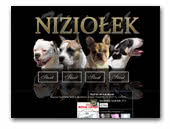 NIZIOLEK Kennel
American Bulldogs, Bull Terriers and American Staffordshire Terriers from Poland.
American Staffordshire Terrier
American Bulldog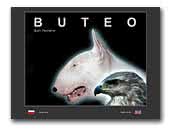 Buteo Bull Terriers
Excellent dogs and bitches - Aricon, Ghabar, Kilacabar, Majico, Javarke, Cwmdulais lines. Show quality puppies available. We invite you to visit our website.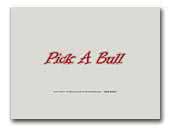 Pick A Bull
Small family run Bullterrier kennel in Austria, proudly owning Bullies since 2002. We occasionally have puppies available from great lines and fully health tested parents... only for the best homes!
.

.