Bull Terrier / Miniature Bull Terrier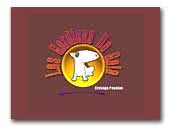 Les Gardiens De Gaia
Miniature Bull Terrier
Breeder of quality Miniature Bull Terrier In France

Les Gardiens De Gaia in France breed sometimes Litter of Miniature Bull terrier. See our website and enjoy!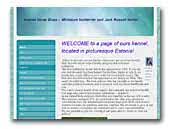 Snow Blues - Miniature bullterrier & Jack Russell terrier
Welcome to a page of ours kennel, located in picturesque Estonia! Miniature bullterrier and Jack Russell terrier

Allow to present you our family where ease get on sweet loveful Jack Russell terrier with friendly and peaceful miniature bullterrier.

The first bullterrier in our family has appeared in 1992. It was the true and devoted dog from kennel Parabellum, thanks to which our family has simply fallen in love with this remarkable breed. The first Jack Russell a terrier has appeared in our family in 2006. This small cheerful dog – the best  partner who has brought in our family many the positive moments and is assured, will not leave indifferent and you.

We watch closely health of our pupils: they annually are tested on health. Our dogs take part in prestigious exhibitions – dogshow.

In our kennel born puppies whish find new families at the age of 8 weeks. They possess pedigree FCI, are supplied by the chip, pass necessary vaccination, have the international veterinary passport. With each of new owners we make the purchase and sale contract. We are ready to give at any time to owners of puppies all-round aid and to carry out consultation.

We are grateful to you for visiting of our page and we invite to visit our gallery!
Jack Russell Terrier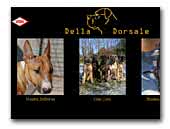 Della Dorsale Cane Corso
Erster deutscher Cane Corso Zwinger und einzige deutsche Zucht mit 3 selbstgezogenen Champion!
Cane Corso Italiano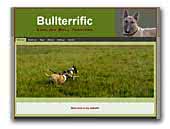 Bullterrific Bull terrier
Premium quality bull terriers from healthy parents of outstanding lines based on professional breeding knowledge.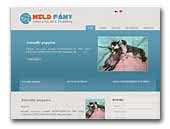 WILD FÁMY
English Bull terrier and Miniature Bull Terrier kennel from Czech.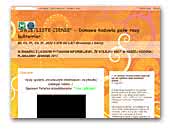 Swietliste Cienie Bulterier
We are a small home-kennel :) Our dog live with us as a family member, Yoko is full tested and health bulterier lady.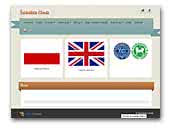 Swietliste Cienie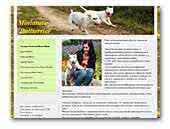 minibulik.info
Since 1991, our hearts belong to this breed! Just before it was standard bull terrier, bull and now in miniature! For us it is the most beautiful dog in the world. Our bull terriers are not kept in cages or aviaries. They live in the house with us.

Miniki is not limited in moving around the house and are happy to participate in everything we do. Some sleep with us. We treat them with great love and care. With confidence we can say that we live a truly happy Miniki!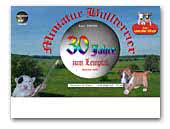 Miniatur Bullterrier zum Lemptal
Wir züchten seit 1982 Miniatur Bullterrier mit Herz und Verstand.



.

.