Bull Terrier / Miniature Bull Terrier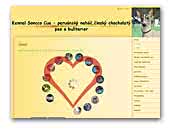 Kennel Soncco Cua
Kennel beautiful noble breeds with great temperaments. Kennel was founded in 2009 and every year we breed a litter of puppies. Our puppies are all over the world and are very successful at shows.
Chinese Crested Dog
Peruvian Hairless Dog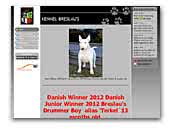 Kennel Breslau's
Breeders of Bull Terriers since 1982 in Denmark. Photos pedigrees and information about the breed.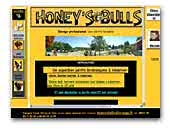 élevage canin des Honey's Bulls
A 200 km de Paris. Elevage Professionnel dans un cadre familial de Mastiff, bull terrier miniature, boston terrier et petit brabançon. L'éleveuse passionnée, donne tout son temps et toute son énergie à ses chiens.

L'accent est mis sur: -la qualité de la reproduction afin d'obtenir des chiots au plus près du standard de leur race. -Le bien être des chiens, avec des promenades et des grands parcs herbeux contenant des bungalows et de s niches chauffées l'hiver -L'hygiène et le suivi vétérinaire. Des renseignements vous seront donnés avec plaisir. -Conseils et suivi
English Mastiff
Boston Terrier
Small Brabant Griffon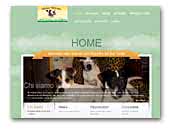 Miska terriers
Allevamento amatoriale jack Russell Terrier e Bull Terrier Miniature.
Jack Russell Terrier

RP Kennel - Bull Terrier Miniature Kennel
Lavoro da trent'anni con i cavalli da concorso ippico e i cani sono stati sempre parte integrante della mia vita. Negli ultimi quindici anni della mia esistenza è sempre stato presente almeno un Bull Terrier di taglia standard. Adoro averli attorno, mi piace tutto di loro, il carattere, la loro potenza fisica, l'attaccamento morboso al padrone, la loro caparbietà nel raggiungere l'obiettivo prefissato. Poi, nel luglio 2011, l'incontro a Zseged, in Ungheria, con Zsolt Bagi, titolare dell'allevamento BIKATO-PARTI, ha sicuramente cambiato positivamente la mia vita… La scoperta del Bull Terrier Miniature, cane che racchiudeva in sé tutte le caratteristiche del Bull Standard, con una taglia più piccola e un temperamento più pacato, mi ha fatto letteralmente innamorare di loro.

I have been working for thirty years with show jumping horses and dogs have always been an integral part of my existence. In the last fifteen years of my life there has always been at least one bull terrier standard size. I love having them around, I like everything about them, their character, their physical power, the attachment to their master, their persistence in achieving the desired objective. Then, in July 2011, I met in Zseged, Hungary, Zsolt Bagi, owner of BIKATO-PARTI Kennel, and this matter has certainly changed my life positively ... The discovery of the Miniature Bull Terrier, dog embodying all the characteristics of a Bull Standard, with a smaller size and a more peaceful temperament, literally made me fall in love with them.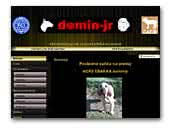 Kennel domin-jr
Kennel domin-jr breeding breeds Fila Brasileiro and Miniature Bullterrier. We keep importance to original character and exterior this breeds. We are member of CAFIB, Onceiro, molossklub - FCI for Fila Brasileiro. For Miniature Bullterrier we are member slovakia bullterrier club - FCI. We Report To Breeding Phylosophy CAFIB!
Fila Brasileiro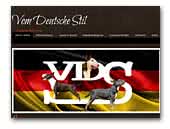 Vom Deutsche Stil
Criadero familiar selectivo de Bull Terrier Miniatura. Cachorros criados en ambiente familiar. Seleccionamos belleza y salud, solo reproducimos con ejemplares testados de las mejores lineas europeas.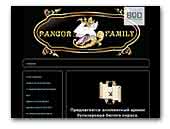 Pangor Bull Terrier Kennnel
Ukrainian family Kennel of English Standard bull terriers. Welcome to our web-site and have a good day!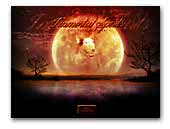 IMMORTAL SPIRITS Bull Terriers
Our names are Labrini and Kostas, owners of Immortal Spirits Bull Terrier Kennel.Our love for the breed has deep roots. From the first moment we came in contact with these adorable creatures, we were so impressed by their funny expressions, their special appearance and temperament.

Our breeding program will be based on the health and temperament of the breed, and preserving type as according to the F.C.I. The Bull Terrier is a breed known for its distinctive appearance along with its unique character. With the characteristically egg-shaped head it appears as a robust and muscular dog with well-balanced characteristics. A Bull Terrier has a smart and determined expression, is very active, enjoys life and requires an active role in the family.

Both personality and temperament are multidimensional. They belong to this most affectionate breed, as they love and entertain their owners while being very friendly and protective with children.... we wish you a happy tour on our site and if you can positively answer the question on whether you can responsibly raise a Bull Terrier to be social, healthy and happy with you, we wish to make your dream come true, acquire a Bull Terrier and have a loving relationship during all the years of its life!!!
.

.