Bull Terrier / Miniature Bull Terrier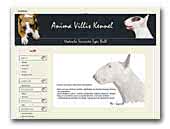 Anima Villis
Anima Villis Kennel - Bullterrier, Miniature Bullterrier.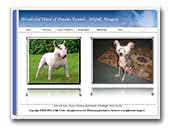 Wonderful Wind of Dreams Kennel
Bullterrier kennel from Hungary-Master breeder.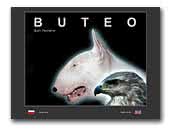 Buteo Bull Terriers
Excellent dogs and bitches - Aricon, Ghabar, Kilacabar, Majico, Javarke, Cwmdulais lines. Show quality puppies available. We invite you to visit our website.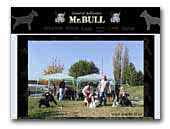 Mr. BULL kennel of bullterrier
Website of bullterriers.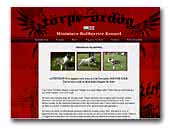 torpe-ordog.hu
I am Mr. Ferenc Földházi, living in south-east Hungary in a small village called Tabdi.

I was very interested in a masculine and powerful kind, the miniature bull terrier. I was always looking for this kind on the dog exhibitions and I tried to have as much information on them as possible. I really like this kind because of its attractiveness and appearance.

We have purchased our first female miniature bull terrier, Demon spring 2008. She gave us a lot of happiness and fun. She can always put a smile on our face as she is a real clown in a dog's body. There is no aggression in this kind, she very much likes playing with my children and being around people in general.

Today we have Natali and Frankenstein as well in our family.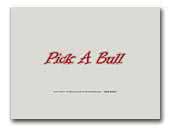 Pick A Bull
Small family run Bullterrier kennel in Austria, proudly owning Bullies since 2002. We occasionally have puppies available from great lines and fully health tested parents... only for the best homes!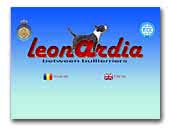 Leonardia Kennel - Bullterrier's home
We are a bullterriers kennel from Romania, and we breed bullterriers from 2000.