Bull Terrier / Miniature Bull Terrier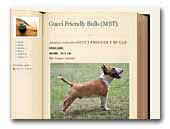 Gucci Friendly bulls - mini bullterrier
Red coloured minibullterrier stud dog.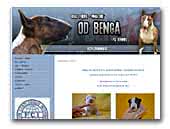 Kennel od Benga - Miniature Bullterier
Kennel in Czech republic - Miniature Bullterier.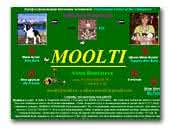 Moolti (Мульти)
To date, namely the end of 2011, in Russia there are only two Young Champion Of The World! (a breed Mini Bull) and they were born in my kennel! I'm extremely proud of it!

MOOLTI  kennel, rightly, considered to be the Best Kennel Miniature Bull Terrier in Russia!

After all, bring a good dog is easier than to give birth to her! and we have just given birth! Want to Mini Bull  excellence, growth, and the mind?? = Welcome To Us!!!

I am very grateful to all owners of my kids, love them! For honesty and integrity! I'm glad I was not mistaken in the choice! My children live the best!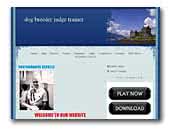 Nostradamos kennels
Breeder & Championship Show Judge.
Newfoundland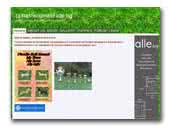 Plovdiv Bull Kennel
PLOVDIV BULL KENNEL is a single breed kennel for bullterriers, established in 2008 year / FCI 13/08/ in Plovdiv, Bulgaria. The kennel owner is Krasimir Bakov, member of BKKABT.

Nowadays in PLOVDIV BULL KENNEL are available 1 male and 4 female English bullterrier dogs with the best origin. The kennel aim is to reproduce show class puppies that will grant success to their owners in competitions not only in Bulgaria but also abroad.

Please, be welcome!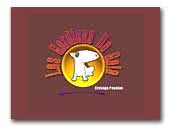 Les Gardiens De Gaia Miniature Bull Terrier
Breeder of quality Miniature Bull Terrier In France

Les Gardiens De Gaia in France breed sometimes Litter of Miniature Bull terrier. See our website and enjoy!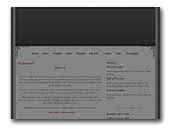 Milla Strandheim
Breeder of Miniature Bullterrier in Sweden.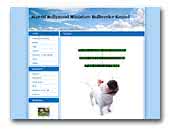 Star Of Bullywood
Miniature english bullterrier kennel
FCI Registered kennel from Hungary .Qualitative miniature bullterrier breeding and show handling for standard and miniature bullterrier.