Bulldog / English Bulldog / British Bulldog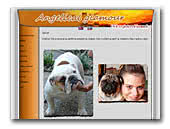 Angelical glamour kennel
Small family kennel in Slovakia. We breed with lot of love and passion english bulldogs and pugs. Please visit our Webpage.
Pug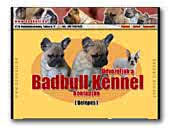 Badbull Kennel
French and English Bulldog Kennel.


French Bulldog
Dogo Canario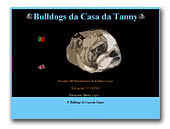 Casa da Tanny Bulldogs
English Bulldog Small kennel specialized in bulldogs. Take a look, is adorable.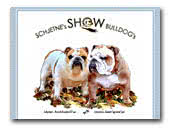 SCHJETNE'S Show Bulldogs
We breed as close to the standard as possible. We breed the true bulldog spirit from our stock you can see there is always a diamond in the dust. We have over the past 12 years with the breed, first as a companion dog. Later we start breeding, our first litter came in 1999.

And from 2000-2007 we have made up a few dogs there have been award 39 Champion titels. Bulldog Of The Year 2002-2003-2005-2006-2006-2007 in Denmark. And in Finland Puppy of The Year 2002. Most winning English Bulldog breeder 2004-2005-2006-2007-2008 in Denmark.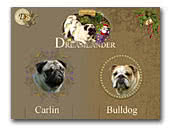 Dreamlander - les molosses de coeur
Pug and Bulldog with passion.


Pug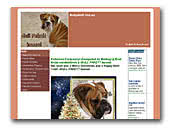 Bull Pakett kennel
We are the Bull Pakett kennel, from Hungary. We breeding english bulldogs. Our aim, that let us have healthy, beautiful puppies. I adore the bulldogs and I would like it, if my property being let bulldogs be very happy. I ask it let him visit onto our webside, where much beautiful photos may see our dogs.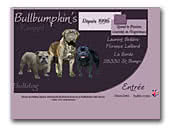 Bullbumpkin's Bully Dogs
We breed English and French Bulldogs, Bullmastiff and Staffordshire Bull Terriers. All our puppies born at home and stay with us until they leave for their new family. All our puppies leaves with a pedigree, inoclulated and microchiped.
French Bulldog
Bullmastiff
Staffordshire Bull Terrier

Kennel DARIKAR
Welcome on a web site kennel FCI "DARIKAR" from Ukraine. Kennel specializing in breedings Mops/Pug, Pomeranian Spitz, Yorkshire Terrier, English Bulldog.

Добро пожаловать на сайт питомника "DARIKAR". Питомник специализируется на породах: мопс, померанский шпиц, йоркширский терьер, английский бульдог.
Pug
Pomeranian
Yorkshire Terrier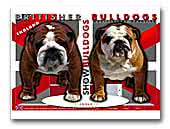 Britisher Show Bulldogs
Small kennel situated in Canterbury, breeding show quality bulldogs.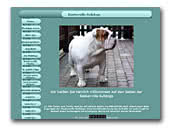 Baskerville Bulldogs
We are a breeder of English Bulldogs for over 25 years. Our aim is to breed standart sized and healthy bulldogs. You are welcome to take a look at our homepage and make your own oppinion about our bulldogs.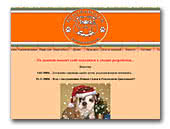 Elwirabulls Kennel
Bulldog kennel, located in Ukraine. We breed bulldogs since 1996.



.

.