Bulldog / English Bulldog / British Bulldog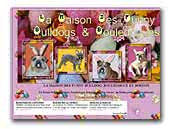 LA MAISON DES FUNNY
Bulldog et Bouledogue
Un forum de discussions pour les passionnés de bulldog anglais et bouledogue français, ainsi que pour toutes les autres races de chiens et animaux. De nombreux renseignements, conseils, concours photos et défis.
French Bulldog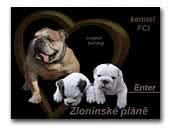 Zlonínské pláně
Chovatelská stanice Anglických buldoků.

English bulldogs kennel FCI.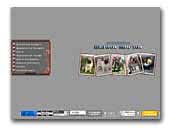 Belaja magija
Kennel "Belaja magija" from Russia (FCI).Breed: Pug, English Bulldog, Chihuahua, French bulldogs. Shows, puppy for sale.
Pug
French Bulldog
Chihuahua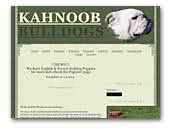 Kahnoob Bulldogs
We are a small kennel which is located in central Greece. We own bulldogs since 1994 and throughout all these years we have a limited number of litters. Our aim is to breed healthy and as closer to the (FCI) standart bulldogs. You are always welcome to visit our website and to meet our bulldogs.
French Bulldog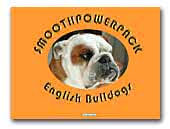 SmoothPowerPack Bulldogs
Small selectiv Bulldog kennel.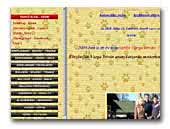 Varga's Bull kennel
Sarplaninac és Angol bulldog kennel.


Yugoslavian Herder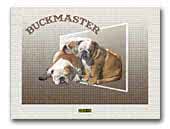 Buckmaster
Cría y selección,exclusiva y especializada de Bulldog Inglés.

Breeding and selection, exclusive and specialized English Bulldog.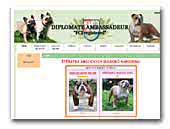 DIPLOMATE AMBASSADEUR
family kennel FCI
Visit our website and see our Champions and top quality puppies. We are family kennel based in Czech Republic. Individual care for each dog, love and devotion!
French Bulldog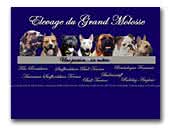 Elevage du Grand Molosse
Elevage du grand molosse dans les vosges en lorraine propose chiots fila brasileiro, bull terrier, amstaff, staffordshire bull terrier, bulldog anglais et bouledogue français.

Touts nos chiots sont vendus pucés, vacinés, inscrit au LOF et accompagné d'un certificat véto.
American Staffordshire Terrier
Staffordshire Bull Terrier
Bull Terrier
French Bulldog
Fila Brasileiro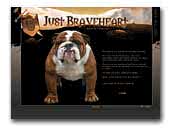 Just Braveheart Bulldogs
Just Braveheart is dedicated to bred some of the best quality Bulldogs. All our dogs are healthchecked, they are part of our family. Here you can find happy and healthy showquality doggies with some of the most famous bloodlines. We set quality over quantity!
.

.