Bulldog / English Bulldog / British Bulldog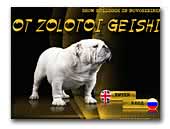 Ot Zolotoi Geishi
kennel of English bulldogs
On pages of a site you can get acquainted both with dogs of nursery, and with graduates who please the owners not only in territory of Russia, but also in the countries of near and far abroad.

We hope that resource visiting will cause in you good feelings and, probably, desire to result in your house this plush miracle - a puppy of an English bulldog.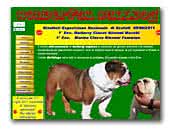 Wonderful Bulldog
ll nostro allevamento di bulldog inglese è composto da giovani elementi che vantano discendenze da grandissimi campioni, solo le migliori linee di sangue, le più importanti e titolate a livello mondiale.

Firebox
Bull Terriers and English Bulldogs
A small kennel located in Poland - Krakov breeding Bulldog and Bull Terriers. Our aim is to breed healthy & standard dogs which confirm to the English breed standards.
Bull Terrier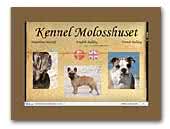 Kennel Molosshuset
Breeding Mastino Napolitano, English and French Bulldog ... Our goals are physically and mentally healthy family dogs.
Neapolitan Mastiff
French Bulldog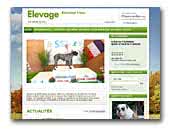 Of Iron Duck Mastiffs
Our breeding is a family breeding. Our dogs live at home. We are fascinated by the canine shows. We produce one litter a year. We are situated at the half past one of Paris (France).
English Mastiff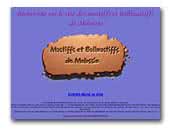 de Molossie
Mastiffs, Bullmastiffs &bulldogs Anglais
Une passion et une connaissance de la race depuis 30 ans. Notre sélection, est la santé, le caractère et la beauté.

Régulièrement nous avons de nouvelles lignées, ce qui est indispensable pour avoir un élevage en bonne santé, nos lignées sont américaines et anglaises.
English Mastiff
Bullmastiff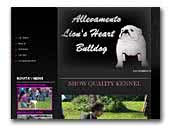 Lion's Heart Bulldog
Allevamento per la selezione del bulldog inglese. Nel nostro allevamento troverete le migliori linee di sangue inglesi,quindi soggetti molto tipici,con qualita da show e soprattutto sani. I nostri sogetti infatti sono testati DNA e Ecocardiodoppler.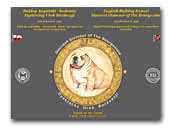 Discreet Glamour of The Bourgeoisie
English Bulldog Kennel
My kennel affix has been registered with the Polish Kennel Club and FCI since 1996. It has also been registered as the first Polish bulldog kennel affix with The Bulldog Club (Inc.) since 1998 and with The Bulldog Club of America since August 2002.

I breed for type, soundness and temperament from selected top world blood lines. My puppies are home-raised, have outstanding temperament, to grow up and socialize with other bullies and people.

The motto of my breeding program is: "Only good makes good".
.

.