Bulldog / English Bulldog / British Bulldog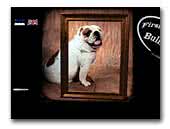 First Favourite Bulldogs
We are a small home kennel where the dogs are full and equal members of the family.

We have show quality English Bulldogs with excellent bloodlines. Our aim is to breed Bulldogs of good health, temperament and as close to the description of the standard as possible. Our dogs are our passion!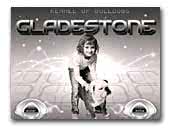 GladeStone - kennel of english bulldogs
On our site we want to invite you into the world of amazing and wonderful friend of man - a real gentleman of the dog world - the English Bulldog. We will introduce you to our dogs, talk about the exciting journey that may never have taken place, do not be with us the Bulldog!

We hope to share with you, dear friends, a particle of the love that lives in our family between people and bulldogs.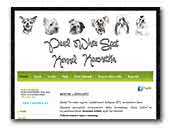 Pearl White Spot Kennel
Kedves Látogató!

Szakál Veronika és Süvöltős András tenyésztők vagyunk, családunkkal Budapest XVII. kerületében élünk. Kutyáink szocializált környezetben, külön berendezett, fűtött 2x20m2-es kutyaházban élnek, kennelek nélkül, saját kertrészben! Nálunk minden kutya családtag! 1994-óta foglalkozunk kutya tenyésztéssel, eleinte West Highland White Terrier (Westie) kutyákkal foglalkoztam csak, majd a kölönböző családi igények és kérések miatt, mindenki kapott egy kedvencet, így került családunkba az Angol Bulldog, Máltai Selyemkutya, Shih-tzu, Chihuahua és a Kínai meztelenkutya is. Kutyáink mind tenyésszemlézettek és díjnyertesek. A MEOE és a Hunor Dog Club által bejegyzettek. Évente 1 - 2 kutya alom születik fajtánként, célunk nem a szaporítás hanem a megfelelő tenyésztés, és persze, hogy a kutyáink is jól érezzék magukat. Az öreg "nyugdíjas" kutyáink a mai napig velünk együtt élnek, ők már megszolgáltak és a szívünkhöz nőttek, életüket elejétől a végéig nálunk, családban élik le. Bővebb információ az eladó kiskutyákról: e-mailen, vagy telefonon.

Üdvözlettel:
Szakál Veronika & Süvöltős András


Deat Visitor!

We are breeders Veronika Szakál&András Süvöltős With my family in Budapest (Hungary) since 1995, dealing with dog breeding. Our dogs are socialized environment, separate furnished, heated dog house they live, no kennels, garden section! We have every member of the family dog! West Highland White Terrier (Westie), English Bulldog, Maltese, Shih Tzu, Chihuahua and Chinese Crested farming. Our dogs are all winners. The MEOE and Hunor Dog Clubs registered. Pedigree, chip, passport available to the puppies! For more information on puppies for sale, contact e-mail.

Best regards:
Veronika Szakál & András Süvöltős
West Highland White Terrier
Maltese
Shih Tzu
Chihuahua
Chinese Crested Dog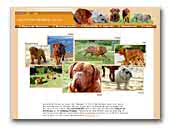 De mont rebellis Dogues de Bordeaux
We are happy to share our passion ; Lovers of beautiful Bordeaux dogs and English bulldogs ... Owners of CH Duke-Udson junior de la demeure combréenne. Have a look on our website !
Dogue de Bordeaux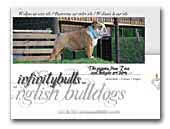 infinitybulls - English bulldog
Breader of English bulldogs.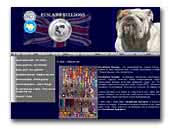 Ruslan's english bulldogs
Сайт титулованных Английских Бульдогов Руслана Оберенко, Украина. На страницах сайта Вы познакомитесь с нашими бульдогами, найдете много полезной информации, фотографий выставок, щенков.

Добро пожаловать на сайт, всегда рады откликнуться.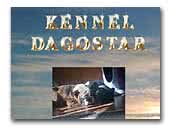 kennel Dagostar
We are a little kennel in Estonia.Our first pedigree dog was french bulldog Lote. She came to our family at 2007. 2 years later came to our family a little english bulldog girl and ever sence our love belong to all bulldogs.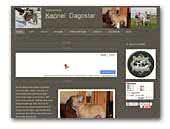 kennel Dagostar
French Bulldog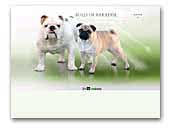 Bulls of Paradise
FCI/MEOE - English Bulldog and Pug - Breeder.


Pug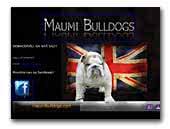 Maumi Bulldogs
Engleski Buldog Maumi odgajivacnica ima vrhunske muzjake za parenje, stence za prodaju.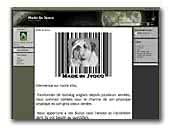 Made in Jyoco
Elevage de Bulldog anglais dans le Nord de la France.




.

.