Caniche / Poodle / Pudel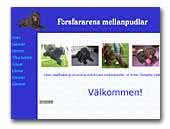 Forsfararens miniaturepoodles
Small breeding of miniaturepoodles in black and brown.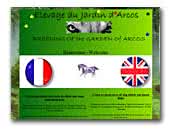 ELEVAGE DU JARDIN D'ARCOS
Venez rencontrer des races de chien que vous connaissez peu: Loup Tchèque, Shiba-inu, Akita-inu, Berger d'Islande, Spitz loup, Eurasier, Chien de Canaan, Suédois de Laponie, Teckel nain a poils longs, Caniche, Yorkshire.
Czeslovakian Wolfdog
Shiba-inu
Akita-inu
Icelandic Sheepdog
Wolfspitz
Eurasier
Canaan Dog
Swedish Lapphund
Dachshund
Yorkshire Terrier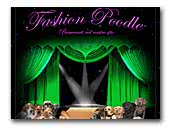 Fashionpoodle
We breed black and apricot, miniature and toy poodles.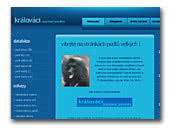 Králováci
Info website - Standard poodles breeder CZ+SK.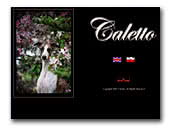 CALETTO - Show Dogs Team
Caletto is a small kennel in Poland. Our passion are dogs and shows. With us live: Miniature Schnauzers, Whippets, Toy Poodle, Chiuhaha. I invite you to visit my web page.
Chihuahua
Miniature Schnauzer
Whippet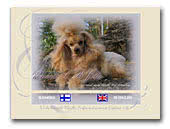 LB Jolie toy and dwarf poodles
Breeding apricot and black toy and dwarf poodles in Finland.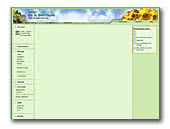 ELEVAGE DE LA BOUTINAIS
Elevage canin depuis 1989 à la campagne en Basse Normandie (France) produisant Caniche gris, Bichon à poil frisé, Dogue allemand 5 couleurs et Saint-Bernard poil long et poil court.
Bichon Frise
Great Dane
Saint Bernard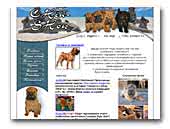 Kennel CHinSHow
Shar-pei show kennel CHinSHow colours fawn, red, mahagon, blue, isabell, choco, black, creme.
Shar Pei
Maltese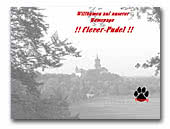 Clever-Pudel
Hobbyzucht von Klein und Zwergpudel
Wir züchten Klein und Zwergpudel in der Farbgebung Black&Tan und Harlekin. Wir haben uns das Ziel gesetzt gesunde, wesensfeste, schöne und leistungsfähige Familienhunde zu züchten. Die Elterntiere sind PRA- und PL frei.

Die Welpen werden im Haus und Garten aufgezogen und werden selbstverständlich entwurmt, geimpft, gechipt, mit dem EU-Heimtierausweiß und mit der Ahnentafel vom DPK/VDH abgegeben.
Wir haben keine Zwingerhaltung!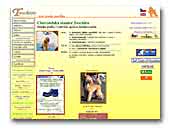 Teschiro Kennel
Teschiro kennel, miniature apricot, brown and black poodles, Czech Republic.



.

.