Caniche / Poodle / Pudel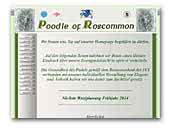 of Roscommon Poodle
We breed dwarf apricot poodles.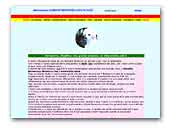 allevamentobarboncino.it
Allevamento per Passione

Il nostro Allevamento nasce da una Passione innata per gli animali e per i cani in particolare. Con il tempo ci siamo specializzati in allevamento di SHIH TZU, esattamente dal 2002, con i nostri primi cuccioli di pura razza, con Pedigree unici. A partire dal 2010 abbiamo aggiunto al nostro meraviglioso allevamento una seconda razza, il (Poodle) Barboncino Miniatura/Toy e Barboncino Nano.

Dopo un attento studio e ricerca siamo giunti alla decisione univoca che il Barbone e il cane da compagnia, d'appartamento, ideale per le famiglie e il piu indicato per i bambini, esattamente come lo Shih Tzu. Oggi disponiamo di un nuovissimo allevamento, dove vi e soprattutto il rispetto e la cura degli stessi cani, sottolineando che ogni cucciolo nasce da nostri cani italiani cresciuti e allevati da noi. Ogni cucciolo viene accudito, cresciuto ed amato nel pieno rispetto delle cure dovutegli, sempre con tanta attenzione. I nostri cani rispettano in pieno le caratteristiche pure che lo standard di questa razza prevede. Ci teniamo ad evidenziare che i nostri cuccioli nascono tutti in casa, monitorati costantemente da un nostro addetto. Infatti la fattrice (la mamma dei cuccioli) viene da noi accudita in casa gia un mese prima dalla data prevista della nascita dei cuccioli, sino alla consegna di tutti i cuccioli. Questo per monitorare costantemente la mamma prima, durante e dopo il parto e ovviamente i piccoli appena nati.

Cio e un'ulteriore garanzia di serieta, professionalita e infinita Passione e Amore che poniamo nella nostra attivita, verso queste splendide creature. Il Barboncino e la razza piu indicata per chi e allergico ai cani, in quanto non perde assolutamente mai il pelo, lasciando sempre pulito l'ambiente dove vive e non sporcando i nostri indumenti quando lo coccoliamo teneramente su di noi, fra le nostre braccia. I colori dei nostri Barboni - Poodles possono essere: Barboni Miniatura (Barboncini Toy) black/neri Barboni Miniatura (Barboncini Toy) white/bianchi Barboni Miniatura (Barboncini Toy) champagne Barboni Miniatura (Barboncini Toy) apricot/albicocca Barboni Miniatura (Barboncini Toy) red/rossi Barboni Nani (Barboncini Nani) black/neri Barboni Nani (Barboncini Nani) white/bianchi Barboni Nani (Barboncini Nani) champagne Barboni Nani (Barboncini Nani) apricot/albicocca I nostri esemplari adulti sono tutti provvisti di Pedigree. Siamo sicuri che il nostro amore verso queste splendide creature sara sicuramente riconosciuto da voi, come sempre sino ad oggi, dato che ogni nostro cliente e sempre rimasto soddisfatto del proprio acquisto e della bellezza e docilita di questi adorabili cuccioli che fanno del nostro allevamento un marchio di qualita. Direzione Allevamento per Passione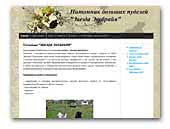 Zvezda Eksbraya
On our site we would like to introduce you to our kennel of standard poodles. You can get informations about our dogs, breeding and our plans.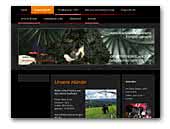 ORA PRO NOBIS
Koenigspudelzucht in black & tan
We are a small family kennel. We breed standardpoodles in black and tan.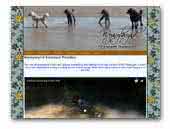 Wywylwynd Standard Poodles
Breeder of black and brown poodles in rural Wiltshire, participating in working trials, agility, therapy, and obedience with our standards.

All our dogs live in the house and are beloved family members, but get the opportunity to run about our 50-acre smallholding daily. All our own adult dogs are extensively health tested before breeding and pups are sold with lifetime support and a 5-year health guarantee.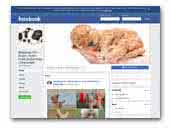 Melagracja
From childhood, dogs occupied a special place in my life. From all mongrels in the village of my grandmother, the arrival of Miska and Kajtek, permanently residing in our staircase and accompanying me every day on my way to school, by cocer Spaniela Beja or a small Kiki ...

My first pedigree dog was born in 1999, a miniature poodle bitch named Sunia from the Dutch kennel Natali's pride, with whom I attended obedience courses for the first time. Since 2004, I have been a member of the Kennel Club in Poland, and since 2014 a breeder.

As a volunteer of the Association of Supporting Therapy "ALTERI", later the Alteri Foundation, from 2002 I participated and participated in the training of assistance dogs for the disabled, in their selection and transmission, as well as demonstrations and lectures. In 2007, along with my unforgettable boxer Edward, I passed the Alteria coaching exam. From 2010, I trained dogs on the basis of positive reinforcement, as an instructor of Basic Obedience Course for Dogs at the Altera School in Krakow. I participated in many seminars and workshops conducted by the authors of books on dogs, experts and cynology enthusiasts such as: Alex Capra, Inka Sjósten, Zofia Mrzewińska, Anders Halgren and others. With my current bitch, Astarte, in 2014, when she was less than a year old, we finished the Dog Therapy Course at the Iskra Foundation in Krakow. Since then, I have been conducting educational and animation classes regularly - AAA and AAE, for children in kindergartens and in orphanages.

In 2017, I started the second degree postgraduate studies in the behavior of pets - specialization dogs at the University of EEE in Krakow.

I am an advocate of active and partner spending time with the dog, using its natural predispositions and needs. I'm fascinated by dog ​​training and new sport amateur nosework discipline.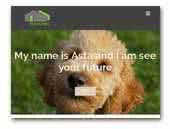 melagracja.pl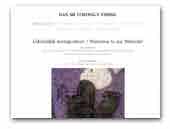 Hug Me Strongly kennel
Miniature/kaninchen shorthaired & longhaired dachshund breeding & professional handling.
Dachshund
English Setter
.

.