Cavalier King Charles Spaniel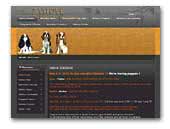 Z Vítové - Cavalier King Charles Spaniel
Visit our website about Cavalier King Charles Spaniel and take a look on our photogalery. Pay attention on our puppies!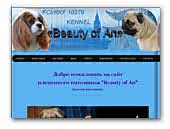 Beauty of An
Kennel Beauty of An - pug, cavalier king charles, rizenshnayzer, central aziat.
Pug
Giant Schnauzer
Central Asia Shepherd Dog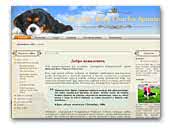 cavalier.com.ua
The site, the Cavalier King Charles Spaniel devoted to remarkable breed.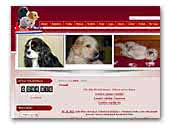 Loraleo
Cavalier King Charles Spaniel & Golden Retriever from "Loraleo" kennel from Croatian.
Golden Retriever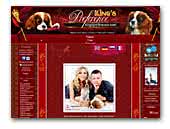 King's Preference
Cavalier King Charles Spaniels from Ukraine. Our dogs live in the family. Big photogalery, results from shows and many more. Welcome to visit our website!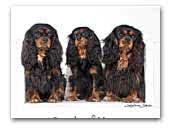 Spark of Hope
Cavalier King Charles Spaniel
Ein Cavalier ist kein Cavalier. So hat alles angefangen. Seit 1985 begleiten mich Cavaliere. Aus Liebe zu dieser Rasse wurde mehr. Lassen Sie sich verzaubern und besuchen Sie uns auf unserer Homepage.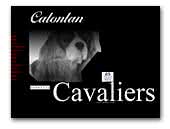 Calonlan Cavaliers
Calonlan Cavaliers comprise Catherine and Andrew Rhodes, who have owned Cavaliers for the last 10 years. Both are dedicated to breeding and showing consistently healthly, beautiful and sound typical examples of this breed. All puppies are reared in friendly family environment and are based in Farnborough, Hampshire. All puppy requests are treated in a very responsible manner.

Boys and girls are campaigned at both local open shows and Championship shows across the country and we are members of the Cavalier Club and many other regional clubs as well. Breeding stock is tested annually registered under the KC Assured Breeder Scheme and all certificates are available for inspection. We will have soon 3 males available at stud being (i) Cinderlace Monte For Calonlan, Blenheim now aged 6 years old, (ii) Calonlan WILL I AM, Blenheim now aged 2.5 years old and (iii) Calonlan Wellington, Tricolour now aged 8 months old, expect to be proved in the next year!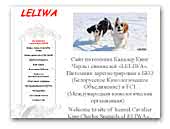 LELIWA
Kennel Cavalier King Charles Spaniels «LELIWA». Kennel registered in FCI. Belarus, Minsk, owners - Lebiadzko Maya.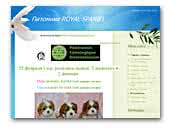 Kennel Royal Spaniel
Kennel Cavalier King Charles Spaniels «ROYAL SPANIEL». Kennel registered in FCI. Belarus, Minsk, owners - Krauchanka Tamara. Our aim is to breed healthy dogs for shows, for breeding and simply for loving homes.
.

.