Cavalier King Charles Spaniel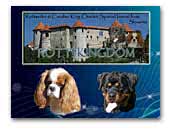 Rotti Kingdom
Rottweiler kennel from Slovenia. We breed show quality Rottweilers. Some of our dogs: CLARUSCHA VOM HAUSE EDELSTEIN, TRIXI EARL ANTONIUS, HOLLY VOM KALACBERG, ANJA VOM BENI, BELLA ROTTI KINGDOM.

We are breeders of Cavalier King Charles Spaniels from Slovenia. Puppy inquires welcome.
Rottweiler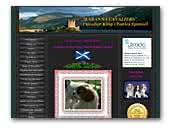 Laranna Cavaliers
Small Scottish family run Kennel situated in the beautiful countryside of Northern Italy. All our dogs are health checked annually and our puppies are born and raised in our home. Puppies occasinally available.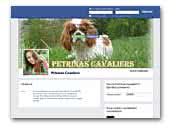 Petrinas Cavaliers
We are Breeders of Cavalier King Charles Spaniel from Slovenia. Our aim is to breed healthy and typical Cavalier dogs, with great character. We breed quality, healthy and lovely puppies. Contact us on email for more information...

Nella's Cavaliers
The cavalier breeders have been working since 2005, we are the first breeders in Slovenia the inspections carried out in three generations of our own breeding. Our dogs are achieving world-class performance in various exhibitions.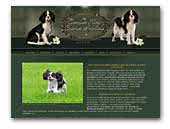 mycavalier.lv
Šī ir viselegantāko sunīšu mājaslapa, kurā Jūs varat uzzināt par Kavaliera Karaļa Čārlza Spaniela šķirni un iepazīties ar šīs šķirnes cienīgiem pārstāvjiem.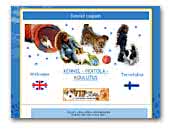 Kennel Lagoon
Breeding since 1973. Breeders are mother and daughter. Puppies from health checked parents. - Cavalier (ruby, black and tan) - Papillon - Rough collie.
Papillon
Collie Rough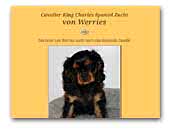 von Verries
Cavalier King Charles Spaniel
Small family breeding.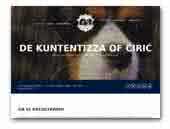 Kennel Čirić
Cavalier Spaniel King Charles
Who we are

Cavalier Spaniel King Charles Kennel Čirić.
You'll find us in Begeč, a small town in Vojvodina, near Novi Sad.

It all began in 2009, when we bought our first Maltese poodle. With an extensive love for dogs, in December 2011 we registered our kennel called "De Kuntentizza of Ciric", FCI-5263. In 2014 arises the idea of expanding the kennel by introducing another dog breed. We were attracted to one specific breed, its looks and characteristics. It was Cavalier King Charles Spaniel. In February 2014, we have imported the firs female. Fascinated by this breed, same year in March, we have imported another female. Currently, our kennel has four females.

With unconditional love and devotion, we strive for progress and expansion of our little family kennel.

Sincerely "De Kuntentizza of Ciric"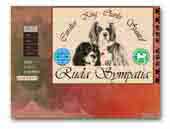 Ruda Sympatia
Serdecznie zapraszamy do naszej małej domowej hodowli Cavalierów.



.

.