Chihuahua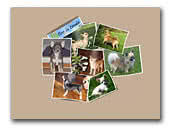 Flor de Canela
A small breed of chihuahua in home invirement.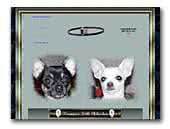 Little Keresztúri Little Chihuahua
Chihuahua kiskutyák, képek, leírások, egyéb fontos dolgok ...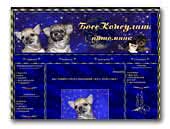 питомник Босс Консулат
Питомник "БОСС КОНСУЛАТ" приветствует Вас и представляет породы собак: чихуахуа, йоркширский терьер, пекинес.
Yorkshire Terrier
Pekingese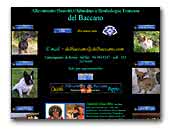 del Baccano - Allevamento Bassotti, Chihuahua e Bouledogue Francese
Allevamento riconosciuto enci per la selezione Chihuahua pelo corto e lungo - Bassotti pelo corto nani e kanichen - Bouledogue Francese.
Dachshund
French Bulldog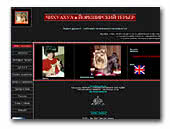 ARMS LION
Chihuahua & Yorkshire Terrier
The nursery Chihuahuas and Yorkshire Terriers "ARMS LION" (Saint Petersburg, Russia) is engaged in cultivation of the smallest in the world doggie. In their family trees - champions from world renowned nurseries. All our pupils of show-class. They live with us as members of our family.

On the site we represent our breeding dogs, bitches, puppies for sale, their pedigrees, photogallery, the helpful information, short stories about dogs, clothes and much another useful things about the Chihuahua and Yorkshire Terrier.
Yorkshire Terrier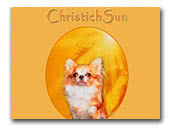 CHRISTICHSUN Kennel
Professional breeding long coat and smooth coat chihuahuas traditional and rare colors.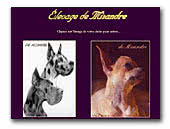 Elevage de Misandre
Dogue Allemand et Chihuahua de Misandre.


Great Dane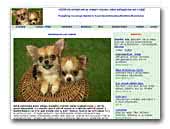 chihua.info
Everything You Always Wanted to Know About Chihuahua But Were Afraid to Ask.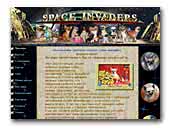 SPACE INVADERS
Kennel chihuahua long coat and smooth coat and all colors of show of display. Professional duplication Chihuahuas. We pay the big attention to a condition of health, submission, leaving, and physical training of our dogs. Our dogs - all members of our family.

These high-quality dogs not only will decorate displays of a dog, but also and will give their owners real pleasure of friendship and the communications. Prestigious kennel Space Invaders with puppies sometimes for sale.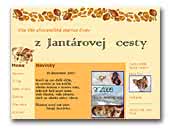 CHS z Jantárovej cesty
Longhair chihuahua kennel "z Jantarovej cesty" from Kysucke Nove Mesto, Slovakia. You are welcome to visit us, have a look at our chis!

Chovateľská stanica dlhosrstých čiváv "z Jantárovej cesty", Kysucké Nové Mesto, Slovensko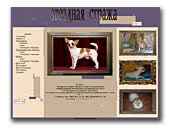 Zvezdnaya Straga chihuahuas
Chihuahuas "Zvezdnaya Straga", puppies chihuahuas, clothes for dogs.

.

.