Chihuahua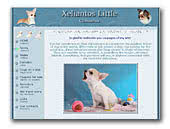 XELIANTOS LITTLE Chihuahuas
Is glad to welcome you on pages of my site!
You for certain know, that chihuahua it is considered the smallest breed of dog in the world, differently to tell, pocket a dog. Not looking for the small size, these lovely creations give huge power to those whom love.

They are capable to be sensitive, is boundless the tender, devoted friends. Everything, that you here will see, is anyhow connected with my favourite chihuahua.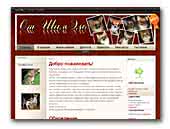 От Шамэль chihuahuas
Chihuahuas "От Шамэль", puppies chihuahuas, clothes for dogs.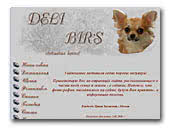 DELI BIR'S
Smooth and long-coated chihuahua kennel from Russia.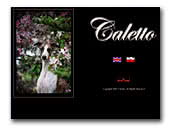 CALETTO - Show Dogs Team
Caletto is a small kennel in Poland. Our passion are dogs and shows. With us live: Miniature Schnauzers, Whippets, Toy Poodle, Chiuhaha. I invite you to visit my web page.
Miniature Schnauzer
Whippet
Poodle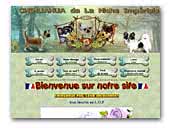 De la Niche Impériale Chihuahua
French breeder's chihuahua long coat since 1993.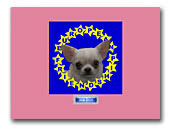 European Friendship Chihuahuas
Short and long hair Chihuahuas. We are breeding with excellent lines.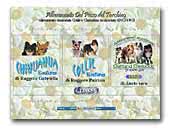 Del Passo del Turchino
Allevamento per la selezione del Chihuahua, shetland e collie.
Shetland Sheepdog
Collie Rough
Collie Smooth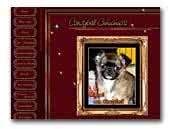 von Candybell - Chihuahua
Welcome to all Chihuahua Friends!
Chihuahuas belong to one of the wonderfull Dog-Personalities. They are happy, brave, intelligent and especially proud. This feature are important in our breedingprogram. With infinitive and passion we are breeding after the standard and under the FCI with the kennelname "Chihuahua von Candybell".

Our dogs are growing up with best care. We put on value on a good social coinage, so that the living together with them becomes from beginning for a true pleasure, mutual profit and to the joy. We achieve this precoinage, while our chihuahuas live integrative as members of the family. So our puppies congeners and also grow up with us. In our small but fine breeding value on excellent Geno-and Phänotypus - faithful to our principle after which beauty, health and being firmness show a well balanced unity.

We promote this natural balance in our dogs, among other things by a excellent food which we hold in particular with smallest-races for inalienable, as well as by a comprehensively straightened, certified veterinary care. Quality goes for us in every regard before quantity, which is why we reserve ourselves to deliver our chihuahuas only to select holders and breeders - just in those best hands which these miraculous dogs earn. We are glad very much about your interest. Furthermore a lot of joy on our pages.

'SHOLIN VIKRIS' FCI Kennel
Sholin Vikris is a Bulgarian kennel for Chihuahua. We breed our dogs with much love and care. All of them are different. We select our chihuahua dogs from different champion bloodlines. The puppies have its own color, vision charm and character. Chihuahuas are our passion!!!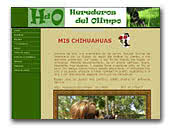 Herederos del Olimpo
Cria y selección de chihuahuas de pelo corto. Seriedad y calidad. Cachorritos para show y compañía. Pedigree de la R.S.C.E. Excelentes líneas de sangre.


.

.