Chihuahua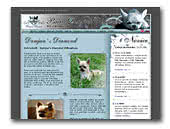 Damjan's Diamond FCI Chihuahuas
Diamonds are very precious like our chihuahuas are precious for us. We have small home kennel of this adorable breed. Our dogs are first of all our big pets but they are also successful show dogs.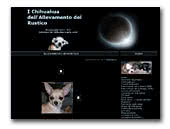 Allevamento del Rustico Chihuahua
Allevamento del Rustico per la selezione del chihuahua. Riconosciuto ENCI e FCI. Ricerchiamo bellezza, carattere, e salute. I cuccioli vengono consegnati sverminati, vaccinati e con microchip. I nostri cani provengono da linee di sangue ben sperimentate, che altri capaci allevatori prima di noi hanno saputo fissare, seguendo gli stessi parametri che adesso sono i nostri dictat.

Non accettiamo richieste per chihuahua toy o tea-cup in quanto lo standard di razza non prevede alcuna taglia che risponda a questi nomi. Il cosiddetto tea-cup è semplicemente un cane riuscito male, e cioè troppo piccolo per la sua razza. Se riuscirà ad arrivare all'età adulta difficilmente sarà un cane sano.

Noi non alleviamo per soddisfare mode che tolgono al chihuahua la sua dignità ma per mantenere in salute una razza che è arrivata ai nostri giorni bella e sana attraverso i secoli. Ricordiamo infatti che le notizie riguardanti i primi chihuahua parlano della sua presenza accanto all'uomo già intorno all'anno mille. L'Allevamento del Rustico si trova a Vigevano in provincia di Pavia.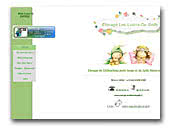 Les Lutins Du Golfe
L'élevage des lutins du golfe est situé dans le Morbihan près de Vannes, venez découvrir en avant première sur notre site les photos de nos chihuahuas poils longs et leurs  bébés  ainsi que leur pédigrées. Vous pourrez y choisir tranquillement votre futur petit compagnon.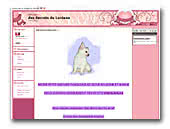 Elevage Des Secrets du Lantana
Petit élevage familial de Chihuahuas. Visitez mon site !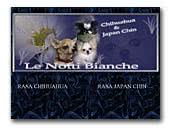 Le Notti Bianche
Hodowla najmniejszych piesków chihuahua długowłosy i krótkowłosy oraz japan chin.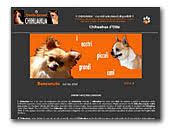 d'Elite Danila Kennel Chihuahua
A small Italian kennel of smooth and long coat Chihuahuas from excellent bloodlines. You will find pictures and information about our dogs.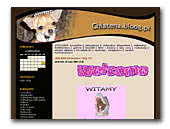 Hodowla Chiatena
Hodowla Chiatena zaprasza do odwiedzenia naszego bloga poświęconego najmniejszym pieskom swiata jakimi są chihuahua.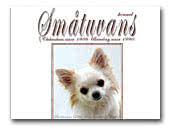 Smatuvans Kennel (FCI)
A tiny breeding of chihuahuas since 1990 with top winning dogs in Sweden.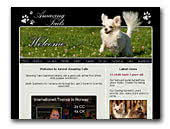 Amazing Tails
Small Breeder of Chihuahua in Norway. Good quality lines from USA, Sweeden and Ireland.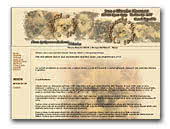 Domaci Stesti Kennels
We are a small family kennel breeding since 1995, we aim to breed healthy, quality chihuahuas as by the standard. Show quality puppies from our champion bloodlines occasionally availble.
.

.