Chihuahua


Z Vřesu a kapradí
We are kennel chihuahua from the Czech republic. We like chihuahuas and everything around them (shows, chi-friends, ...).




le Domaine de la Brique rose
chihuahua et yorkshire
Petit elevage de chihuahua poil court et poil long et de yorshire.
Yorkshire Terrier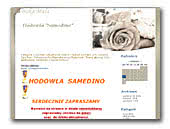 Hodowla Samedino - Chihuahua
Hodowla najmniejszych piesków rasy chihuahua zapraszamy na nasze stronki.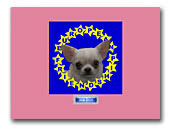 European Friendship Chihuahuas
Short and long hair Chihuahuas. We are breeding with excellent lines.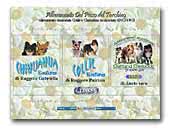 Del Passo del Turchino
Allevamento per la selezione del Chihuahua, shetland e collie.
Shetland Sheepdog
Collie Rough
Collie Smooth
« Prev 1 2 3 4 5 6 7 8 9 10 11 12 13 14 15 16 17 18 19 20 21 22 23 24 25 26 27 28 29 30 31 32 33 34 35 36 37 38 39 40 41 42 43 44 45 46 Next »