Chihuahua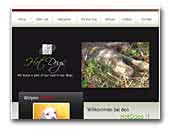 HotDogs
Labrador Retriever HD, ED frei, bestes Wesen,in black, charcoal, yellow, champagner, white, red, choc, choc-silver. Chihuahua in allen Farben (merle).
Labrador Retriever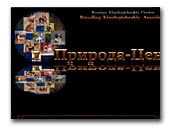 ПКО Природа-Центр РКЦ
Tribal Cynological association monobreed and mnogoporodnyh clubs and pitomnikov. Razvedenie and puppies for sale miniature, decorative, offices and hunting breeds.
Russian Toy
West Highland White Terrier
Yorkshire Terrier

Carpathian Dream kennel
My name is Irina. I live in Ukrane, neare the board of Hungary. I love my dogs, they live with me and my family in our big house. I'm very unteresting in breeding and shows.

I have few dogs but they are very good quality. And I'm try to do my best for this great breed. I known what kind of breeding I want to do, health and temperament are the most important things for me.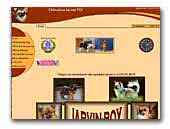 Jarvin-Box Chihuahua kennel FCI
Chihuahua longhaired and chihuahua shorthaired.





Nepean River Chihuahuas
Nepean River chihuahuas is founded on Australian Champion bloodlines. Where beauty, health, soundness and temperment are a reality. The home of Aust.Ch,CZ.Grand Champion Cheekychi Best O Ze Best.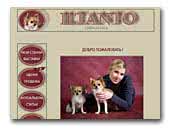 Iltanto Chihuahuas
We welcome new friends on the site, which is dedicated to the most beautiful and unusual breed in the world, Chihuahua!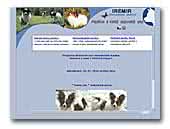 IREMIR
We are the hobby kennel in Czech Republic. We breed our dogs for shows, sports, joys and fun with love. We own dogs from interesting bloodlines from all over the world. You are wellcome to see our website.
Papillon
Collie Smooth
American Akita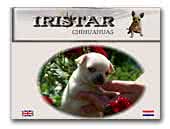 IRISTAR Chihuahua
I am a new but serious breeder, located in Zagreb, Croatia.  My Chihuahua kennel, IRISTAR,  has been registered by FCI (Federation Cynologique Internationale), HKS (Croatian Kennel Club) and KPP (Toy Dog Club) Zagreb since 2007.

Creation and creativity are my originators,  and love to art and nature are my inspiration.

Since my childhood, I have been constantly in contact with my father's hunting dogs. Love for Chihuahua has started in 1999 when we acquired our first one, dearest "Chichi" and remain forever passionately connected to this breed; small pets with strong personality and great spirit in their little body. As for all chihuahua lovers, my motto is:
Once Chihuahua - Always Chihuahua

My goal is breeding healthy champions with great temperament. To succeed such goal is very difficult, and to breed champions is very hard. That is the reason why I started my kennel with strong quality breeding bloodline and continue with smart mating to achieve the best genetic level.

I am very grateful to the respectable Chihuahua kennels: Di Rio Galeria,  Pahkinan and Misty Meadow's for their support from the beginning. All my dogs are great love, joy and anti stress therapy to all of us. They live with us, and travel with us. Each puppy has been born, bred, raised and socialized in our family.

I hope you will enjoy.
Iris Ivezić-Pajnić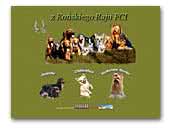 Konski Raj FCI
Hodowla użytkowych jamników długowłosych, chichuachua, yorkshire terrier.
Dachshund
Yorkshire Terrier
.

.