Chihuahua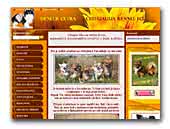 DENELIS EXTRA
Kennel FCI. We present long-haired chihuahua breed. Our dogs are raised in a home environment with great care and love. Visit our website and look at our pets.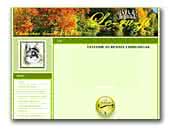 LE-RU-JI Chihuahua
Chovatelská stanice dlouhosrstých a krátkosrstých čivav.Čivavy jsou členy naší rodiny.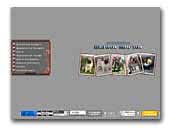 Belaja magija
Kennel "Belaja magija" from Russia (FCI).Breed: Pug, English Bulldog, Chihuahua, French bulldogs. Shows, puppy for sale.
Pug
English Bulldog
French Bulldog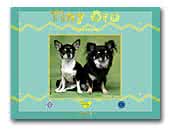 Tiny Oro Chihuahuas
We breed for the love of Chihuahua, all our chis are beloved members of our family. We are recognized ENCI-FCI.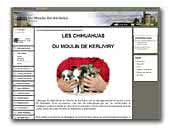 DU MOULIN DE KERLIVIRY Chihuahuas
The Moulin de Kerliviry chihuahua's breed, is situated at the top of Brittany, in the county of Finistére. My family and i have been captivated by this wonderful breed for over twenty three years now. We started out with our pet chihuahuas, which increased our interest and admiration for the breed.

We breed only smooth coat chihuahuas in the best line from europe and North America. We have been very lucky to have sourced some of the nicest and well bred dogs from the most prestigious kennels in Europe. We have aquired some beautiful dogs from as close as Petits Mickey in Belgium, Of Wyldsmoor in France, Dewdrop in Canada, Schroeder's and Outwest's in USA. We are extremely grateful to the breeders for entrusting us with these dogs.

We DO NOT breed MERLE Chihuahuas, our lines are free of these genes even in our chocolate or blue production.
We breed true to the breed standard and aim for typey, well proportioned and healthy dogs with an outgoing nature and good character. All our dogs are LOF registered (national french studbook).

We will remain a small kennel as we always want our dogs to live inside the home with us, that is our priority.

If you are interested in a puppy from us or have any questions, please feel free to email or call us. If you are emailing, please include your full name, affix (if you have one), your experience with chihuahuas, and what you are looking for.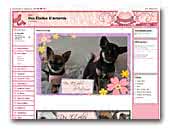 DES ETOILES D'ARTEMIS Chihuahuas
Breeder and Exibitor of chihuahua short haired.

Eleveur de Chihuahuas poil court, reproducteurs selectionnés, portées inscrites au livre des origines françaises, LOF.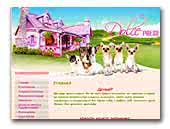 Dolce Paese
Hello, we are breeders of Chihuahuas and Yorkshire terriers. The tribal base of our kennel dogs are known to the world's nurseries. We regularly visit dog shows. In our nursery you can find a puppy for the show and just a pet.
Yorkshire Terrier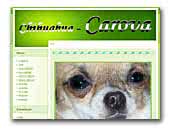 CAROVA
The small kennel of Chihuahua ( Čivava ) in Czech Republic.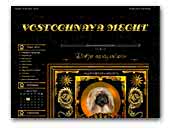 VOSTOCHNAYA MECHTA
Kennel pekingese & chihuahua "Vostochnaya Mechta"/ FCI 33/07. We are member of the Ukrainian Kennel Union On our homepage you can find many useful and interesting information about breeding, shows and champions of this breed.

Our aim is to breed excellent quality pekingese puppies, which conform to the breed standard. Our dogs have excellent genealogy and pedigree. Quality -this is our priority.
Pekingese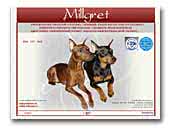 kennel MILLGRET
Zwergpinscher, Chihuahua, Prague Ratter kennel in Estonia. Welcome to visit our site!
Miniature Pinscher
Prague Ratter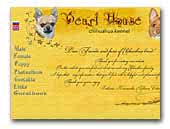 Kennel Pearl House Chihuahua
Kennel Chihuahua Pearl House of Estonia.




.

.