Chihuahua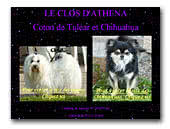 Le Clos d'Athena
Chihuahua and Coton of Tulear kennel in the southwest of France. Chihuahua any colours Merle, Brindle, chocolate, ... for show or pet. Cotton of tulear white or coloured.
Come to visit our Website !
Coton de Tulear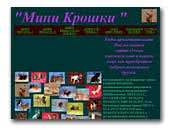 Питомник   МИНИ КРОШКИ
Племенной питомник "МИНИ  КРОШКИ"входящий в состав ПКО "ПРИРОДА-ЦЕНТР" занимается разведением самых маленьких, самых крошечных,карманных собачек - Чихуахуа, Русский Той-терьер и Французский бульдог.

В своей работе мы стараемся получить таких  миниатюрных "лапочек", определением для которых станет-"радость на  лодошке". В нашем питомнике вседа найдется малютка на любой ,даже самый изысканый вкус.
Russian Toy
French Bulldog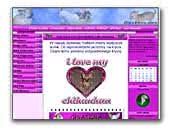 Chiatena
Zapraszam do obejrzenia mojej stronki z fotkami moich suczek chihuahua oraz szczeniaczkami na sprzedaż.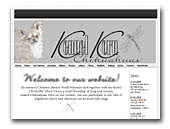 Kennel Koru - Chihuahua
Kennel Koru, Chihuahua breeder in Norway!
The affix "Koru" means new life, peace, strength and growth. We have a small breeding of long-and smooth coated chihuahuas.

We will never have a huge kennel. For us it is important that we have time for each dog, the shows and litters that come with each dog. Our dogs live in the house with us, and are a big part of the family.

On our website you can participate in our life of dogshows,litters and offcourse our beloved little dogs.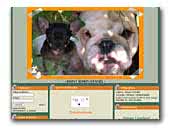 Saint Simon Kennel
Little sweety puppys from Saint Simon Kennel.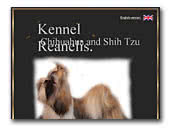 Kennel Reanelis Chihuahua & Shih Tzu
We are a small kennel located in Malvik just north of Trondheim.
Shih Tzu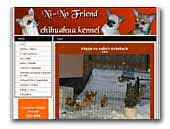 Ni - No Friend kennel
Smooth coat chihuahua kennel from Slovakia.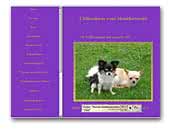 vom Montfortwald Chihuahuas (VDH/FCI)
I'm a FCI Chihuahua Breeder from Germany. We breed only with PL 0/0 and healty Dogs with good Bloodlines.


« Prev 1 2 3 4 5 6 7 8 9 10 11 12 13 14 15 16 17 18 19 20 21 22 23 24 25 26 27 28 29 30 31 32 33 34 35 36 37 38 39 40 41 42 43 44 45 46 Next »