Chihuahua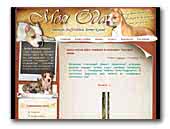 Moya Oda
American Staffordshire terrier kennel
American Staffordshire terrier kennel "Moya Oda". Russia, Krasnoyarsk.
American Staffordshire Terrier
Welsh Corgi Pembroke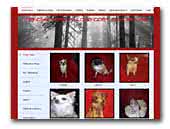 Mandys Chihuahuas
My name is Mandy and I have six lovely friendly Long Coat Chihuahuas. They are part of my family, well behaved, socialsied and of good quality. I have kept and bred Long Coat Chihuahuas for many years and whilst I am a breeder it is more of a passion than a business. All my dogs live indoors are reguarly exercised, groomed and vet checked.

They are much a part of the family as my grown up children and grandchildren who love nothing more than playing with the Chihuahuas when they visit.I live in the New Forest near Southampton.

Check out my tiny teacup Chihuahuas. I often have teacup chihuahuas for sale and my teacup Chihuahuas are of delightful temperament and well socialised. My puppies can be KC registered. I have chihuahua puppies for sale Hampshire and surrounding area.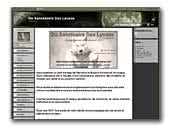 Du Sanctuaire Des Lycans
Elevage Familial De Chihuahua LOF.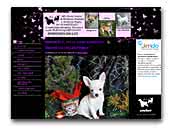 Dolce Sogno Kennel - Chihuhua
Allevamento Dolce Sogno chihuahua pelo corto e lungo, riconosciuto Enci-FCI i nostri chihuahua sono selezionati per carattere, salute e per bellezza. maggiori informazioni sul nostro sito, venite a trovarci!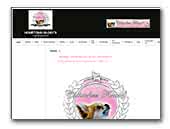 Hometown Glory's Chihuahua Kennel
We have Shorthair & Longhair Chihuahuas only with official FCI pedigree and bred according to the breeding rules of the Dutch Chihuahua Club and of the Supervisory Management on Cynologic field in the Netherlands.

I hope you enjoy watching my site. Any questions please feel free to contact me.

Kort & Langhaar Chihuahua's uitsluitend gefokt volgens het fokreglement van de Nederlandse Chihuahua Club en het Centraal Fokbeleid van de Raad van beheer.Uit Internationale Toplijnen.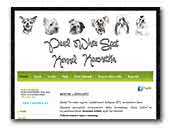 Pearl White Spot Kennel
Kedves Látogató!

Szakál Veronika és Süvöltős András tenyésztők vagyunk, családunkkal Budapest XVII. kerületében élünk. Kutyáink szocializált környezetben, külön berendezett, fűtött 2x20m2-es kutyaházban élnek, kennelek nélkül, saját kertrészben! Nálunk minden kutya családtag! 1994-óta foglalkozunk kutya tenyésztéssel, eleinte West Highland White Terrier (Westie) kutyákkal foglalkoztam csak, majd a kölönböző családi igények és kérések miatt, mindenki kapott egy kedvencet, így került családunkba az Angol Bulldog, Máltai Selyemkutya, Shih-tzu, Chihuahua és a Kínai meztelenkutya is. Kutyáink mind tenyésszemlézettek és díjnyertesek. A MEOE és a Hunor Dog Club által bejegyzettek. Évente 1 - 2 kutya alom születik fajtánként, célunk nem a szaporítás hanem a megfelelő tenyésztés, és persze, hogy a kutyáink is jól érezzék magukat. Az öreg "nyugdíjas" kutyáink a mai napig velünk együtt élnek, ők már megszolgáltak és a szívünkhöz nőttek, életüket elejétől a végéig nálunk, családban élik le. Bővebb információ az eladó kiskutyákról: e-mailen, vagy telefonon.

Üdvözlettel:
Szakál Veronika & Süvöltős András


Deat Visitor!

We are breeders Veronika Szakál&András Süvöltős With my family in Budapest (Hungary) since 1995, dealing with dog breeding. Our dogs are socialized environment, separate furnished, heated dog house they live, no kennels, garden section! We have every member of the family dog! West Highland White Terrier (Westie), English Bulldog, Maltese, Shih Tzu, Chihuahua and Chinese Crested farming. Our dogs are all winners. The MEOE and Hunor Dog Clubs registered. Pedigree, chip, passport available to the puppies! For more information on puppies for sale, contact e-mail.

Best regards:
Veronika Szakál & András Süvöltős
West Highland White Terrier
English Bulldog
Maltese
Shih Tzu
Chinese Crested Dog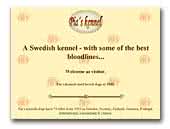 Pia's kennel
Japanese chin, Podengo Portugues Grande, Italien Greyhound, Yorkshire Terrier, Chihuahua in Sweden. Sound, helthy and happy dogs for pet, show and breed.
Japanese Chin
Portuguese Warren Hound
Italian Greyhound
Yorkshire Terrier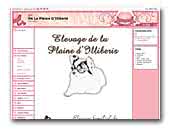 Elevage de la Plaine d'Illiberis - Chihuahua
Elevage Familial de Chihuahua, situé dans le Sud de la France, proche de la Frontiére Espagnole.

Nous sommes attentif aux choix de nos reproducteurs de part leurs origines, santé, caractère, physique, pedigrée… afin de vous proposer des chiots equilibrés, bien de leur tête et en parfaite santé.

Nos chiens sont élevés en famille, c'est pourquoi nous sommes qualifiés "Elevage Familial", pour resumer en deux mots

"Amour & Confort".
Tous nos chiens et chiots sont Inscrits au LOF.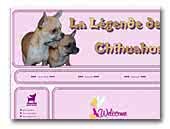 La Légende des Elfes - Chihuahuas
Nous élevons des chihuahuas LOF sous l'affixe la Legende des Elfes, nous sommes situé  en Haute-Normandie à 30 min Rouen(76), 1h30 de Paris par autoroute A13, 1h de Caen. Nous selectionnons rigoureusement nos reproducteurs afin de garantir des chiots équilibrés, en parfaite santé et proches du standard.

Nous partageons le quotidien de nos lutins.
Chihuahua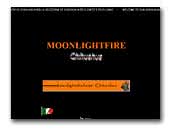 MOONLIGHTFIRE Kennel
Allevamento di Chihuahua riconosciuto ENCI/FCI per la selezione morfologico-caratteriale di Chihuahua pelo corto e pelo lungo. Chihuahua di altissima genealogia. Selezioniamo Campioni dal 2005.

Chihuahua Kennel recognized ENCI/FCI. Top Quality smooth and long coated Chihuahuas. We breed to produce Champions and beautiful healty dogs from 2005.
.

.